"Hygge" is the curious little word that has always been ingrained in Scandinavian life. And with our love for all things Scandi, we just have to spread the love for hygge, as it's not only a trend, but a way of life!
With no direct translation, hygge is often described as 'cosiness' but it's so much more. Hygge is a state of mind; sharing and appreciating simple pleasures in our own intimate and cosy settings. It's a lifestyle choice of comfort, pleasure and wellbeing that you can easily bring to your spaces. With so much tech and sensory overload, we seek refuge in nostalgia and going back to basics. You can say it's a bit of self-care, but extended to our home and everyday environments where we wind down, relax and just be.
FROM THE FLOOR UP
Starting from the floor, there's no doubt that a wooden floor instantly transforms the room to a cosier, warmer space. Wood is such a beautiful product and in its various aspects, it can be a true asset to any interior. Nowadays the formats, types, colours, textures and finishes are so vast, that no matter the space, type of interior, or budget, one is sure to find the right wooden floor to amp up the "hygge" factor! And there is no limit to where a wooden floor (or a wooden look floor) can be installed. There are vinyl flooring options which come in wooden finishes in various colours, knots and even wooden textures which are 100% waterproof and therefore ideal for places like kitchens and bathrooms. And they are so realistic that you won't even notice that it's not real wood.

An easy way to extend wood vertically as well is through cladding part of, or an entire wall of a room, or even cladding a staircase in wood, or turning an otherwise long and drab corridor into an inviting hallway. There really is no limit to where wood can be applied and it creates such an interesting backdrop and a warm, natural feeling. Outdoors it also elevates the space into a welcoming relaxation area.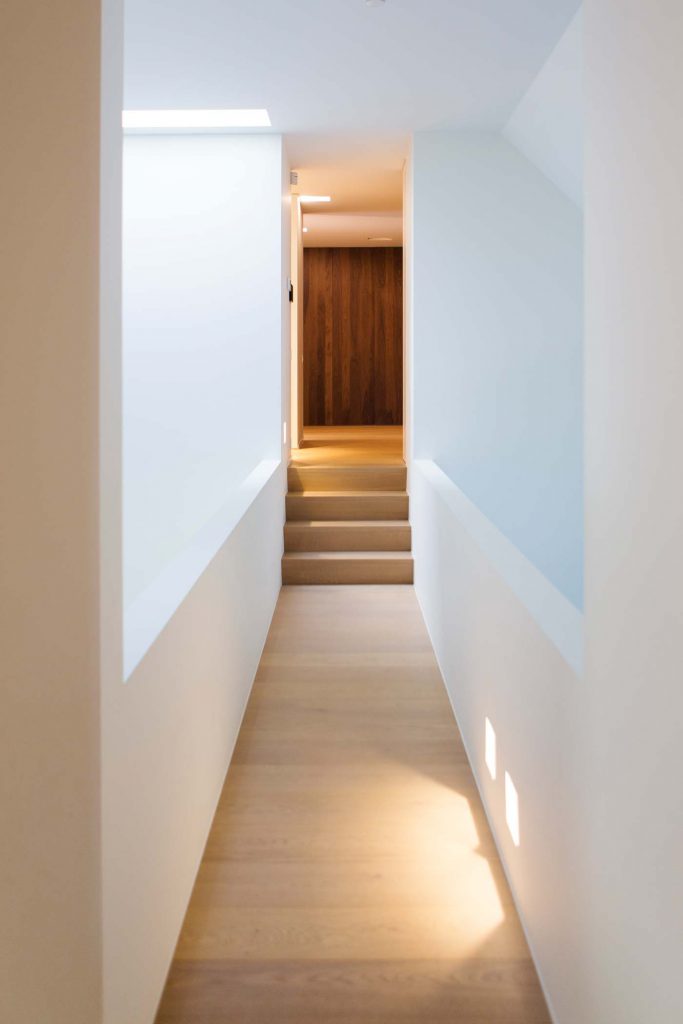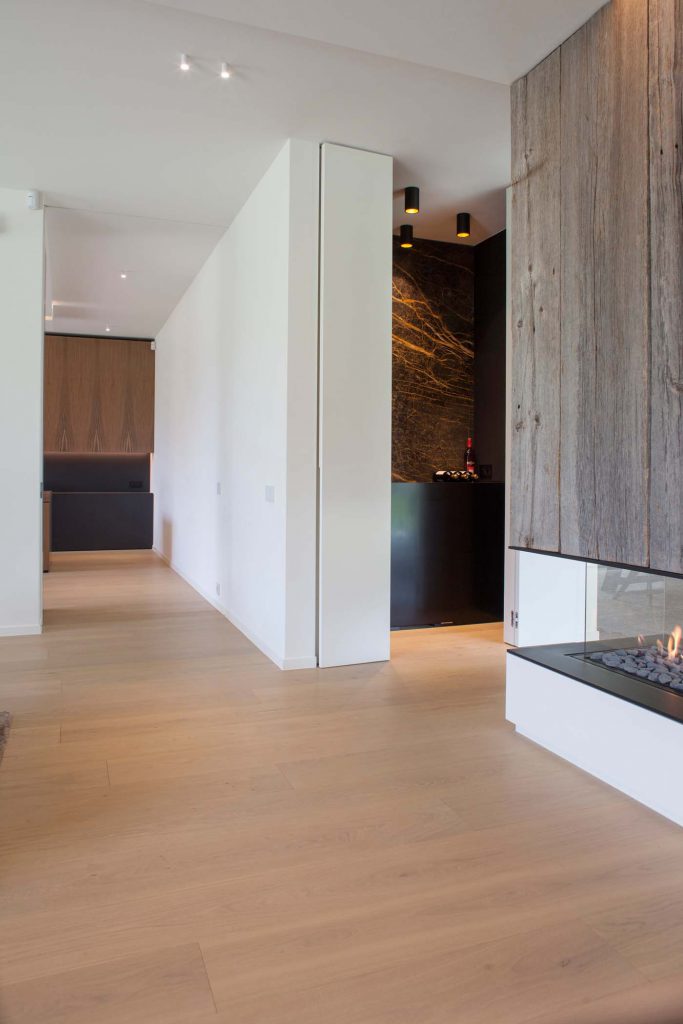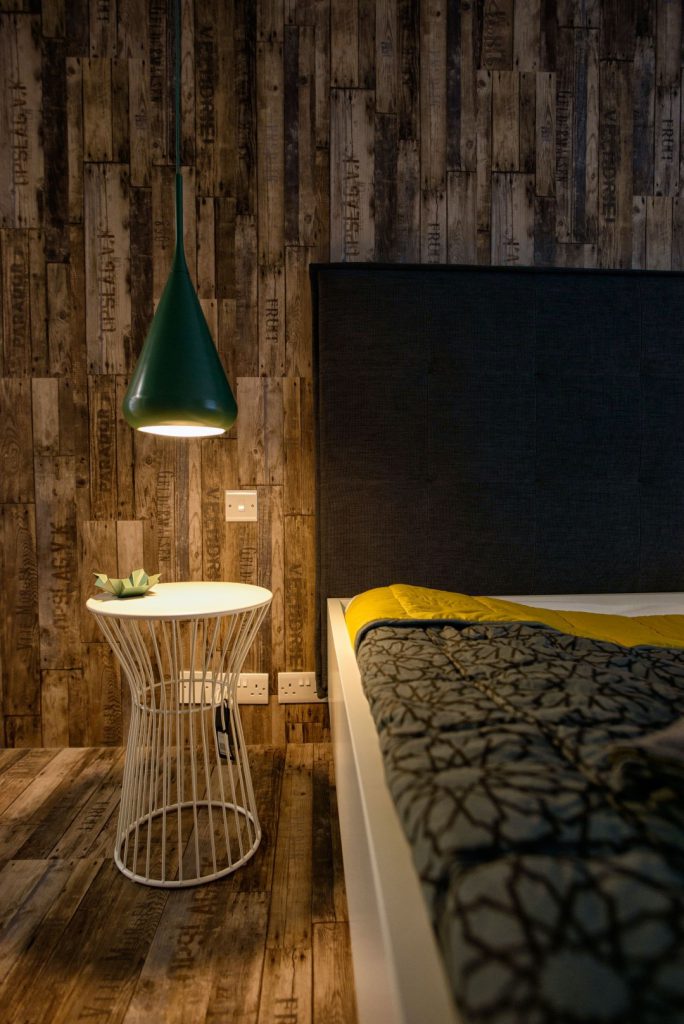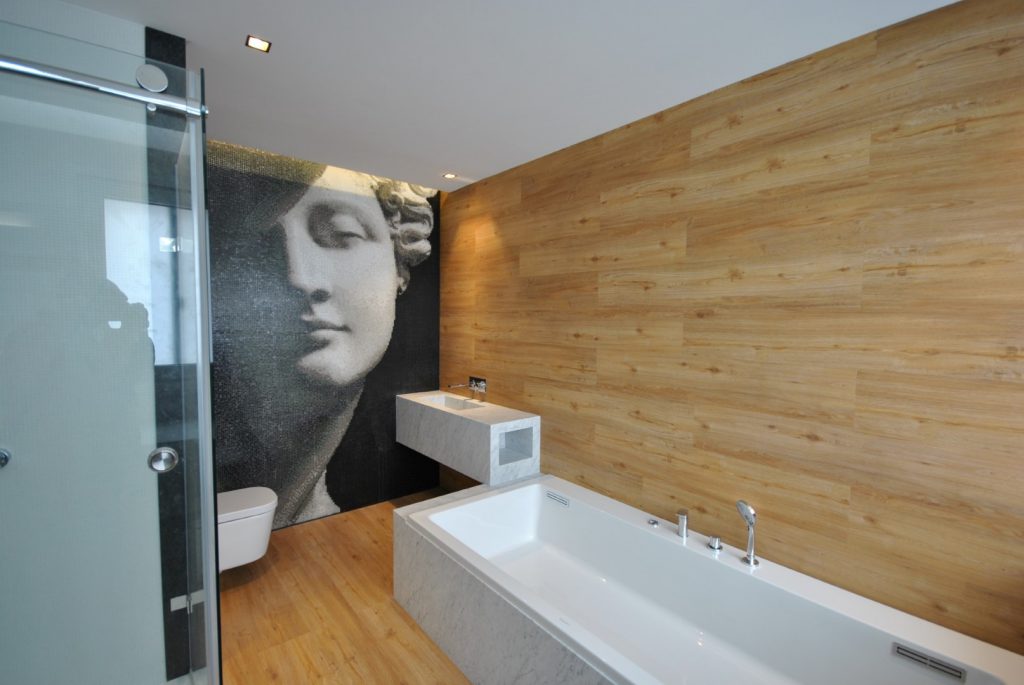 CREATING HYGGE IN YOUR DINING ROOM & KITCHEN
Intimate conversations, good food, wine and loved ones around the dining table characterise hygge at home. It's about togetherness, sharing stories, laughter and fun times in comfort, while relaxing in a space filled with casual ambience and natural simplicity.
Your dining table is a central focus of the room, making an immediate impression on guests. You'll evoke the concept of hygge with simple, clean lines for a modern, streamlined appearance. Extendable tables are adaptable to your needs and allow you to set the mood depending on the number of guests – you can easily go from an intimate meal for 2, to more seats with a simple opening mechanism.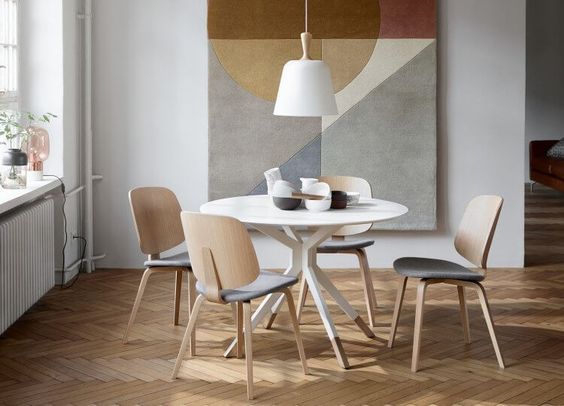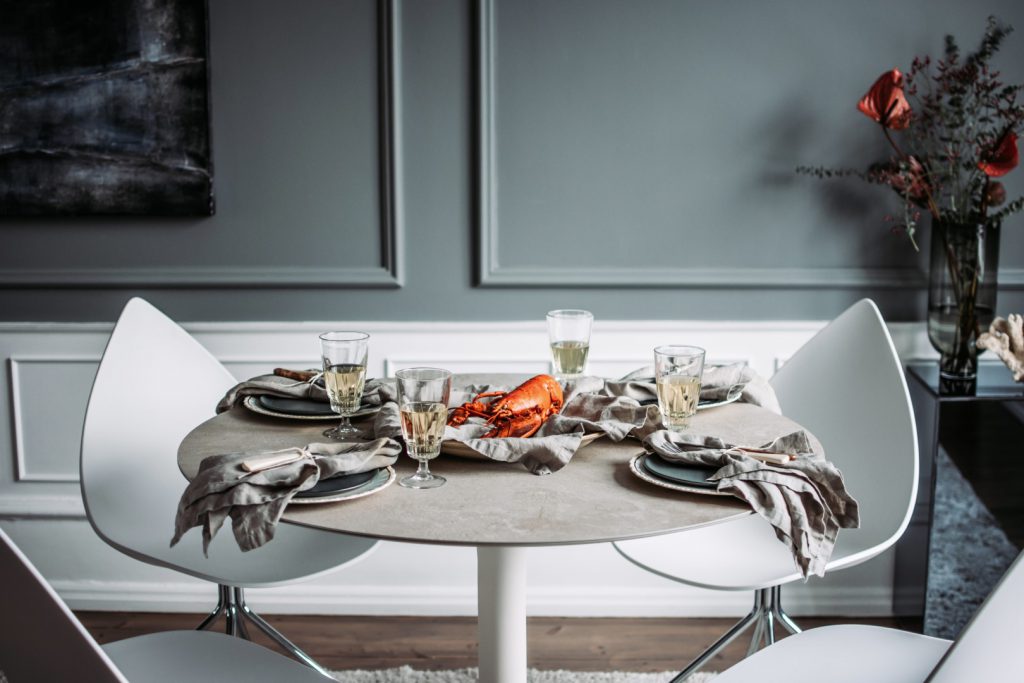 Social interaction is at the heart of hygge-inspired dining – think long, leisurely meals that last all afternoon or late into the night. Comfortable seating designs ensure everyone can settle in and thoroughly enjoy sharing food and quality time together. Wooden chairs bring a natural appeal, whilst blending an organic look with upholstery is important for texture and comfort. Leather upholstery, adds a classic look to your dining room that's both elegant and modern.

CREATING HYGGE IN YOUR LIVING ROOM
Hygge encourages you to enjoy the simple joys of life, like curling up on the sofa for a movie or cosy chats with loved ones. As the focal point of your living room, the sofa starts your hygge journey, expressing comfort and intimacy. Choosing soft, neutral colours like grey, brown and blue relaxes the mind. Stacked cushions in plush fabrics invite you to settle in for long, leisurely moments.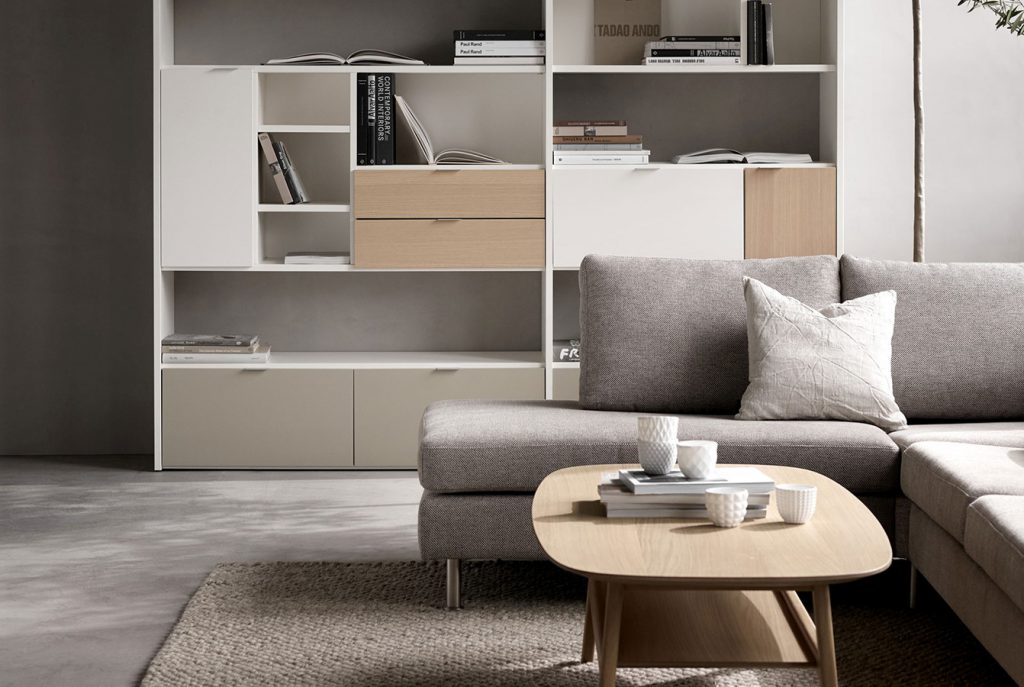 Along with your sofa, armchairs denote social gatherings in the living room. Think elegant, slim lines ensconced in snug fabric with a matching footstool. Armchairs also allow you to add a splash of colour and texture with soft velvets or leather.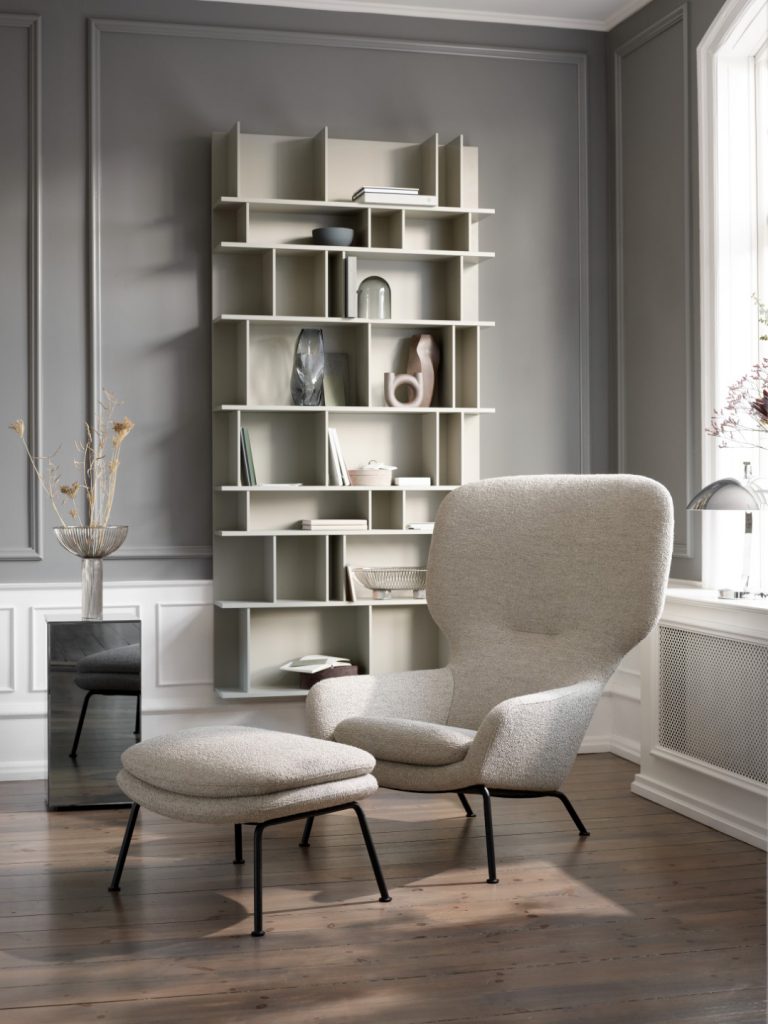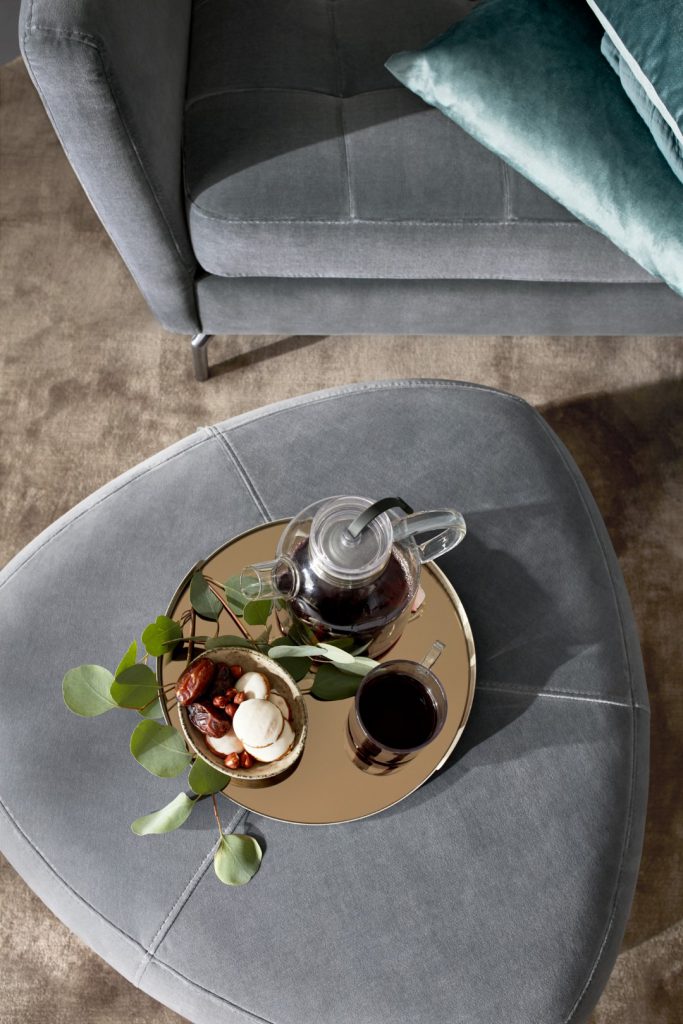 Personal mementoes are a statement of who you are, showcasing your love of life and reminding you of cherished memories. To avoid clutter, create displays that draw the eye to one area on shelving or coffee tables with clean lines and organic shapes. Add books, photos, travel paraphernalia, historic treasures or anything that expresses your personality and gives you a feeling of happiness, without over-cluttering the space. Other elements for accessorising might include soft floor rugs, feature paintings, mirrors or sculptures reminiscent of the little things in life that bring you joy.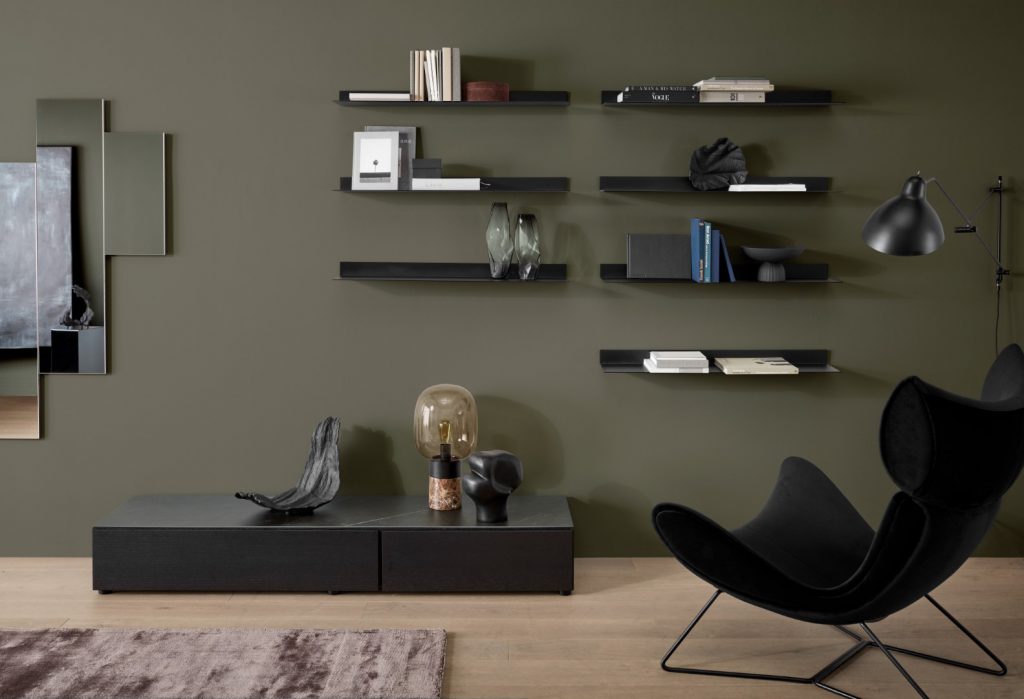 The right lighting scheme goes a long way towards a hygge atmosphere in your living room. A relaxing, harmonious feeling comes from indirect, low-level lighting, rather than one or two stark overhead lights. There are plenty of ways to create a warm glow, including investing in lights with dimmers. Table lamps and floor lamps illuminate your living room from a variety of angles, while offering diffused light. The desired result with soft lighting is comfortable, warming and welcoming while maintaining practicality where needed. Make the most of natural light and dedicate areas to highlight it, like a reading nook near a window, overlooking the garden. If you don't have a garden, bring visuals of greenery indoors, such as through wall prints or small indoor plants. Decor might include vases with fresh flowers and wooden items.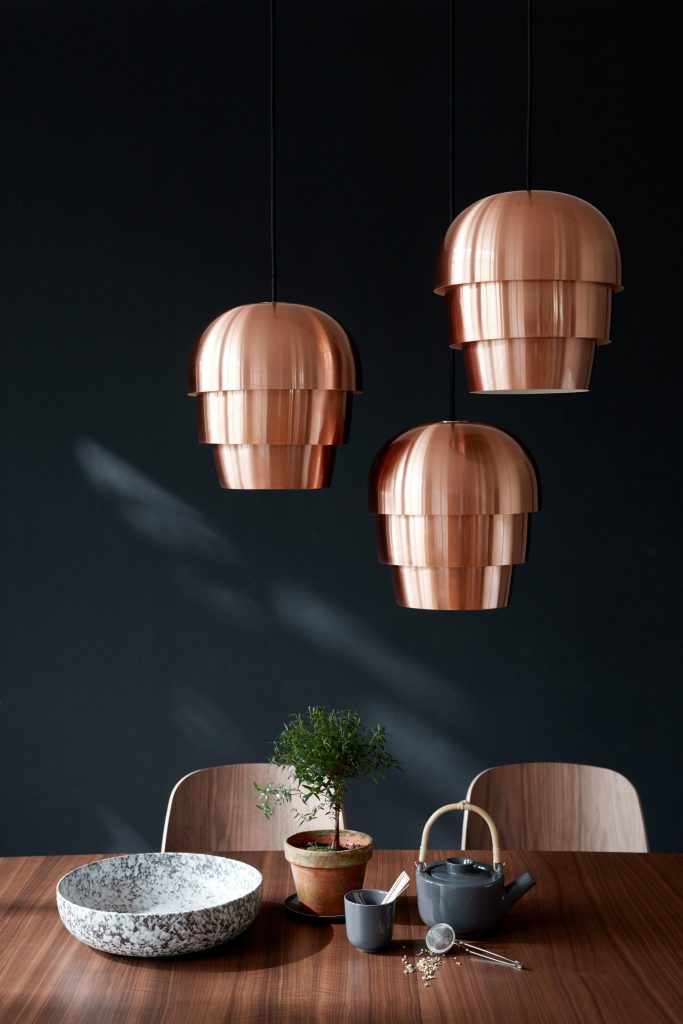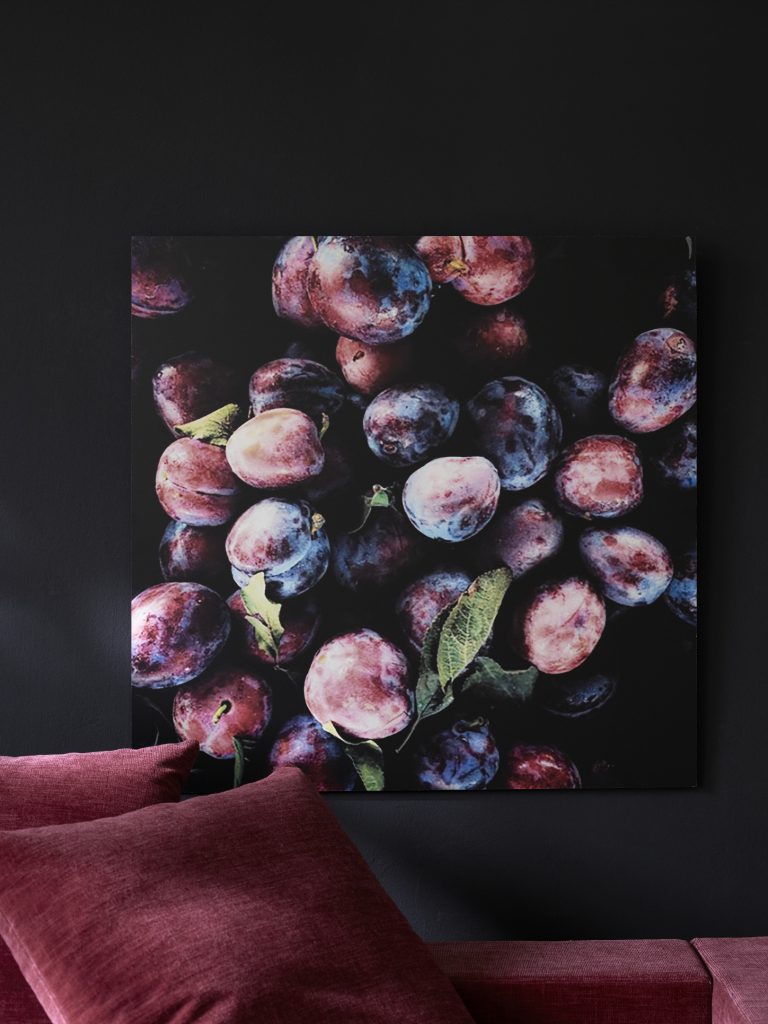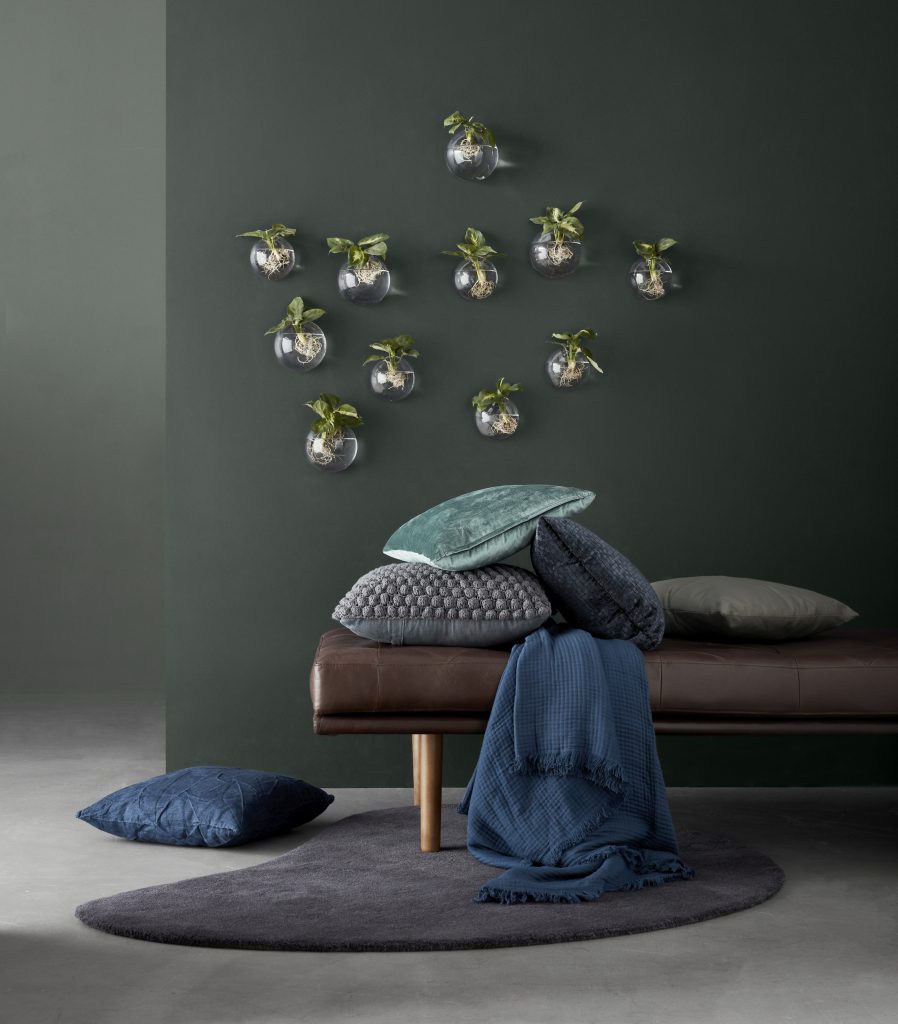 CREATING HYGGE IN THE BEDROOM
That luxurious feeling of cosiness is at the heart of a Hygge bedroom. It's a place to escape from your busy life into soothing privacy or intimacy with loved ones. When you enter a Hygge bedroom, you feel the space wrap around you like a warm hug on a cold night.
Before selecting furniture or accessories to create a Hygge space in your bedroom, choose a suitable colour scheme that appeals to you. Soothing greys, deep blues, creamy whites and pastels are known for their calming influence, inviting contemplation and complete relaxation. For a modern look, the Gent bed promotes serenity, featuring a soft, oversized headboard and storage space beneath the wooden bed frame to reduce clutter.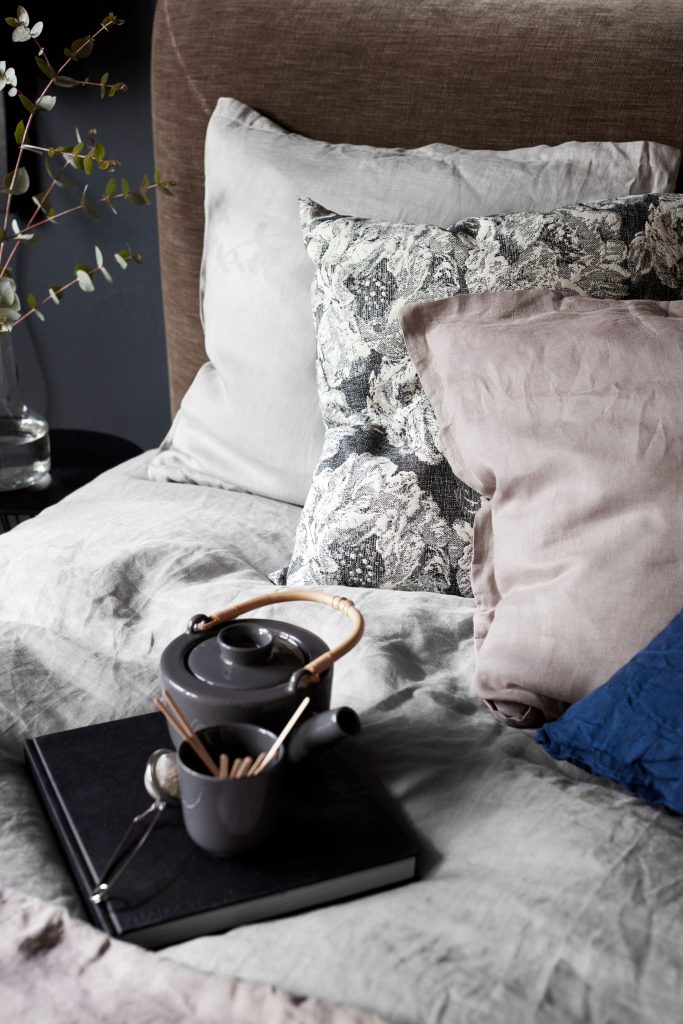 For upholstery, consider Lux Felt in greys and blues or soft, black leather. Incorporate cosy throws or cushions for texture, a hint of colour or a dash of decadence. If you have wooden floorboards, a plush rug adds instant warmth, colour and texture. The London bench is another item that sits beautifully at the foot of your bed, as a resting place for you and your belonging, stored neatly inside and out of sight. Hygge-inspired furniture leaves plenty of space to breathe while adding to the overall sense of comfort and style in your bedroom.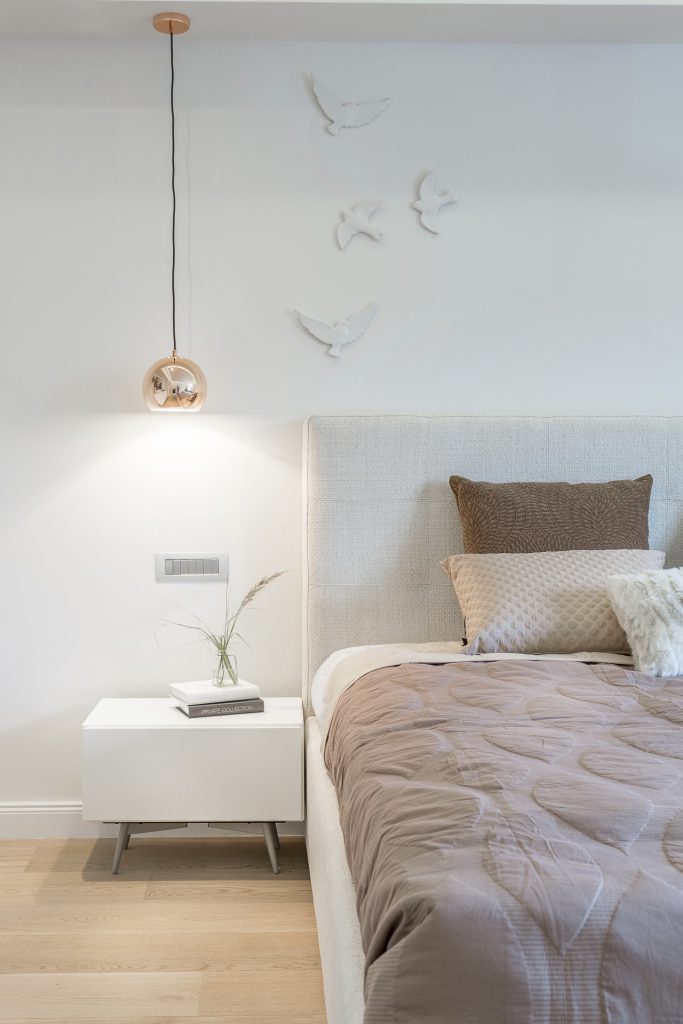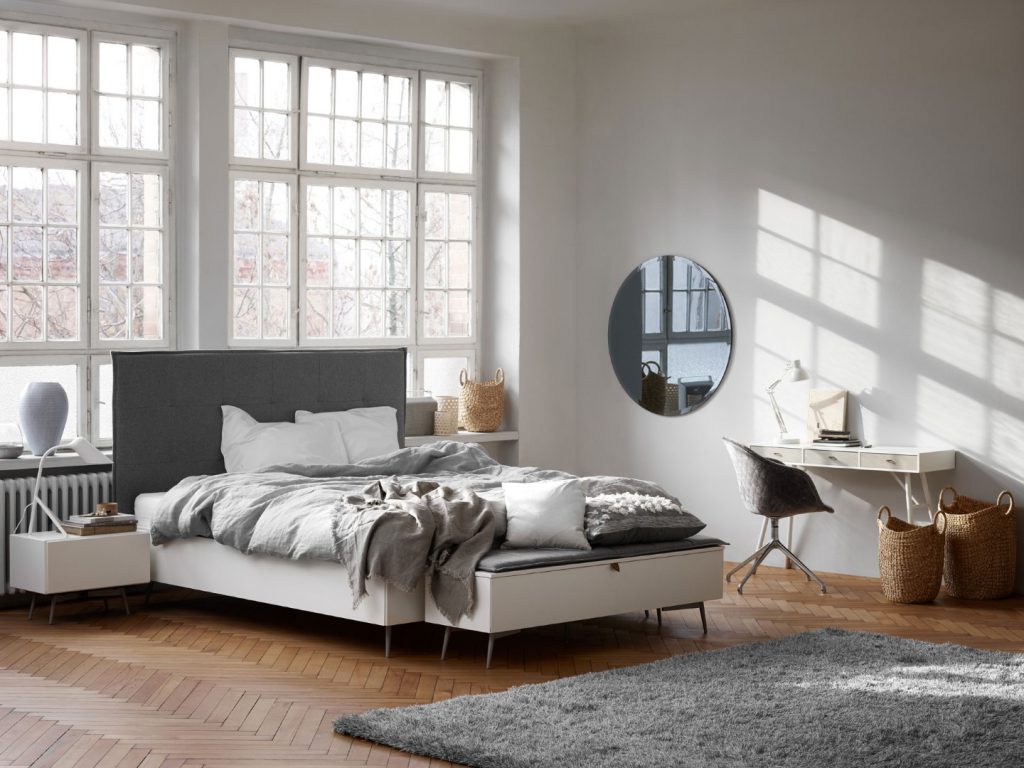 IN THE KIDS' ROOMS
Flooring plays a very important role in kids' rooms. Having a floor that looks attractive and coherent with the rest of the home decor is important to create a sense of cosiness and warmth, however a floor which is also easy to keep clean and maintain is even better!
There are various options of laminate, parquet and vinyl flooring options which are very easy to clean, are impact and scratch-resistant and quiet to walk on. Some floors also promote a healthier air quality due to water-base stains, special glues and lacquers with a minimum of harmful solvents. Some floors that have V-grooves also have an Aqua Seal technology and Ultrafresh antibacterial tenchology which prevents moisture and dirt from settling in the grooves.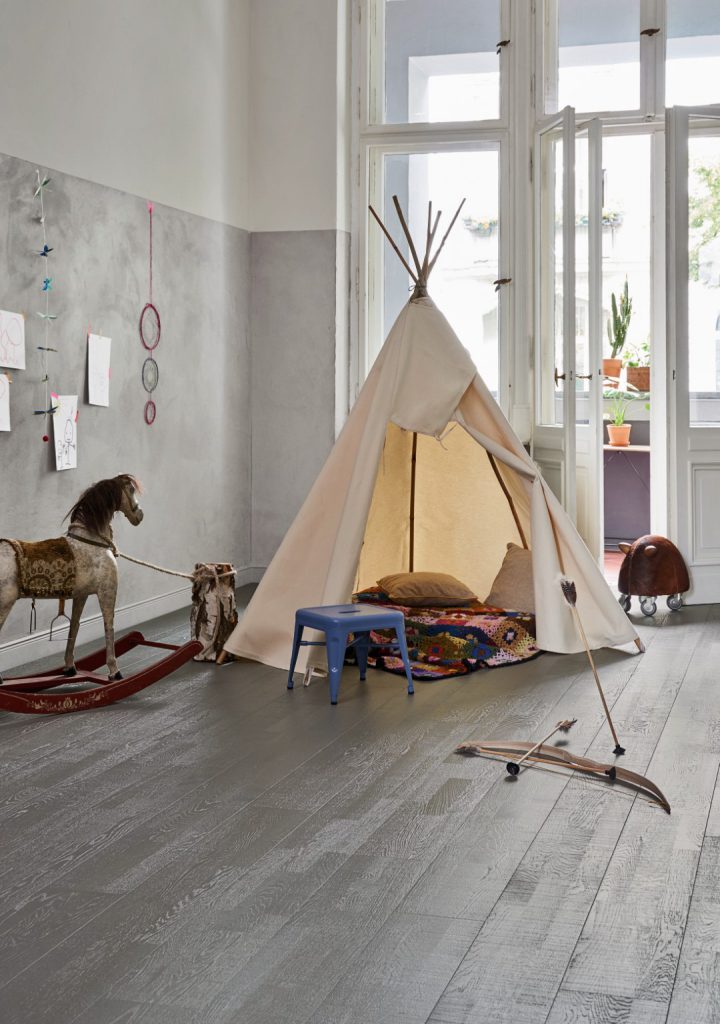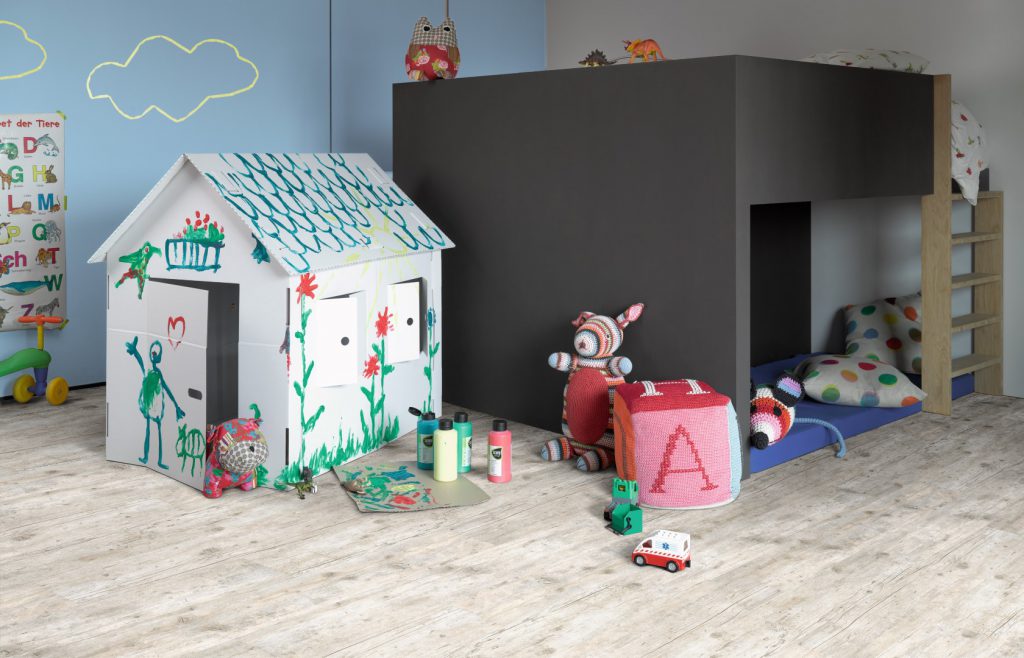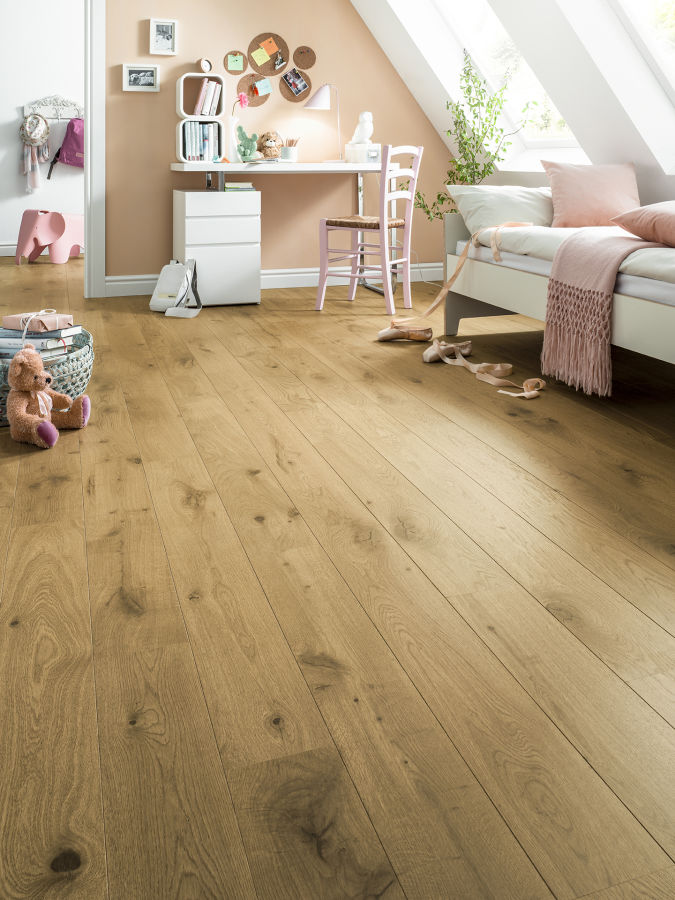 IN THE HALLWAY
Hallways can be a challenging area to design, especially in today's spaces where the size of the hallway is often compromised, let alone create a sense of "hygge". However, with some clever pieces which are specifically designed for smaller spaces, you can not only achieve a beautiful, crisp result, but also make the most of the limited space. Incorporating mirrors in hallways creates the idea of more space, as do reflective surfaces. Having space where to store shoes, bags and the clutter that is usually associated with the entryway, can come in the form of a bench with integrated storage. Slim console tables can also alleviate the problem of clutter, whilst keeping the space looking current.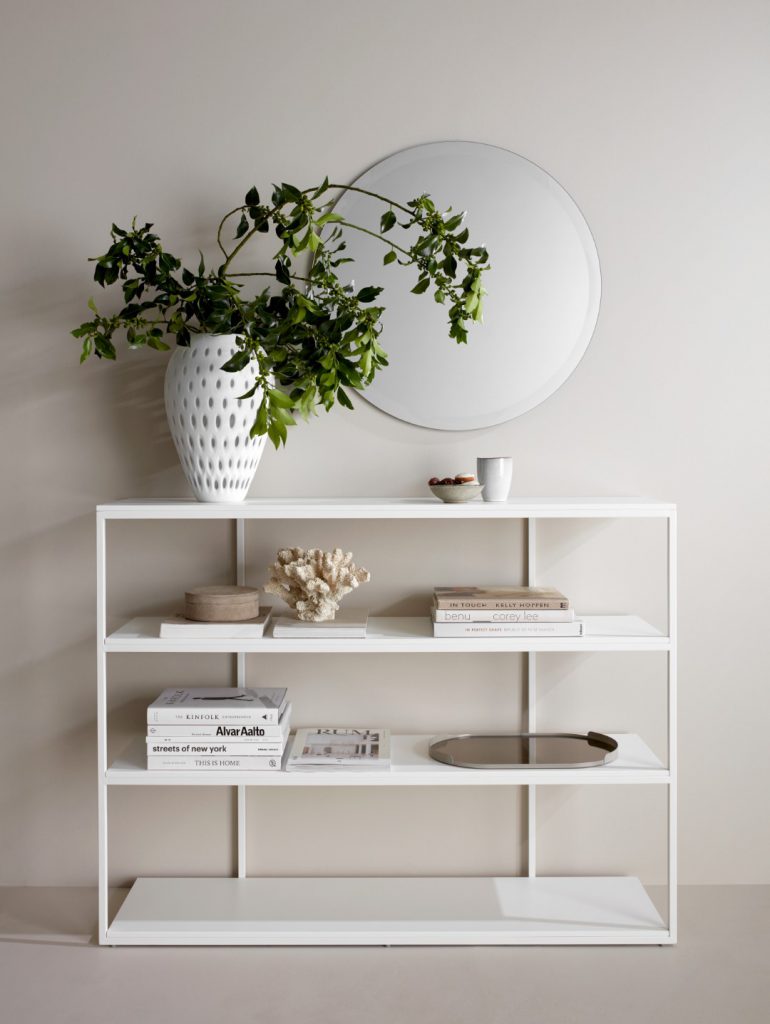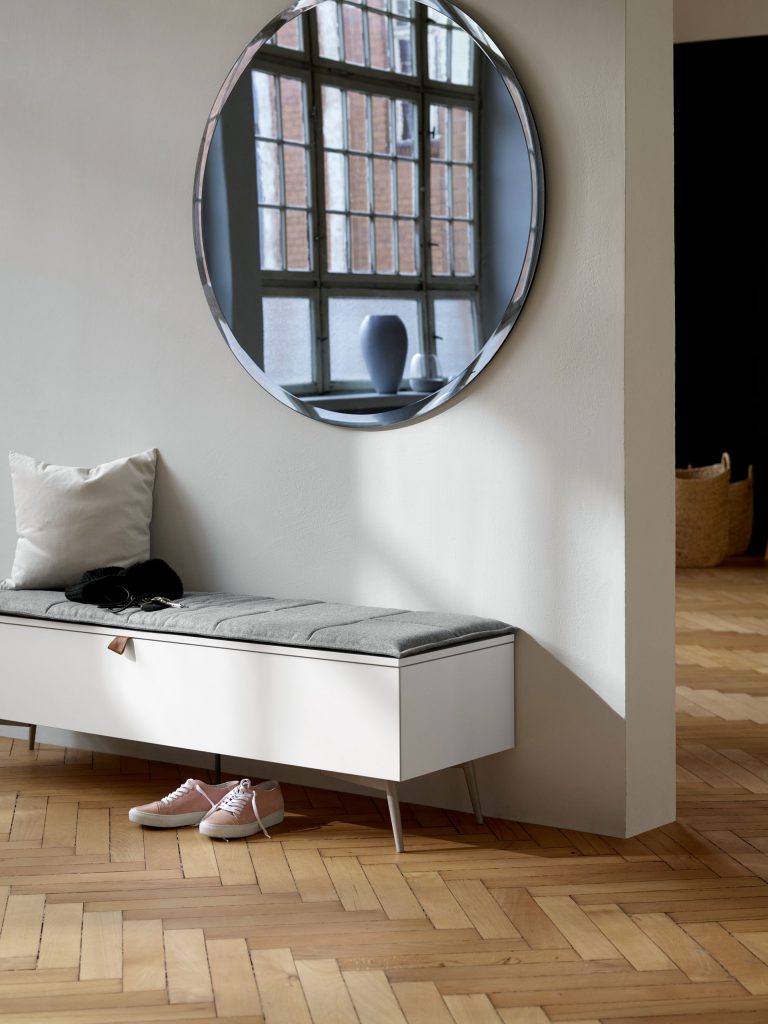 Home should reflect your personality and the way you live. And that is the essence of achieving hygge. It's all about you, and at BoConcept Malta, we can help you bring it all together. www.boconcept.com.mt