Danish furniture brand, BoConcept updates its successful outdoor collection, both in the outdoor dining category, as well as in the lounging category. The products are the new Torino table and Adelaide chair updates, and the Rome outdoor sofa and sunloungers.
As the outdoor living trend continues its march into the markets' gardens and balconies, BoConcept, with designers, Henrik Pedersen and ARDE, expand its successful collection, giving customers more opportunities for stylish outdoor entertainment and relaxation.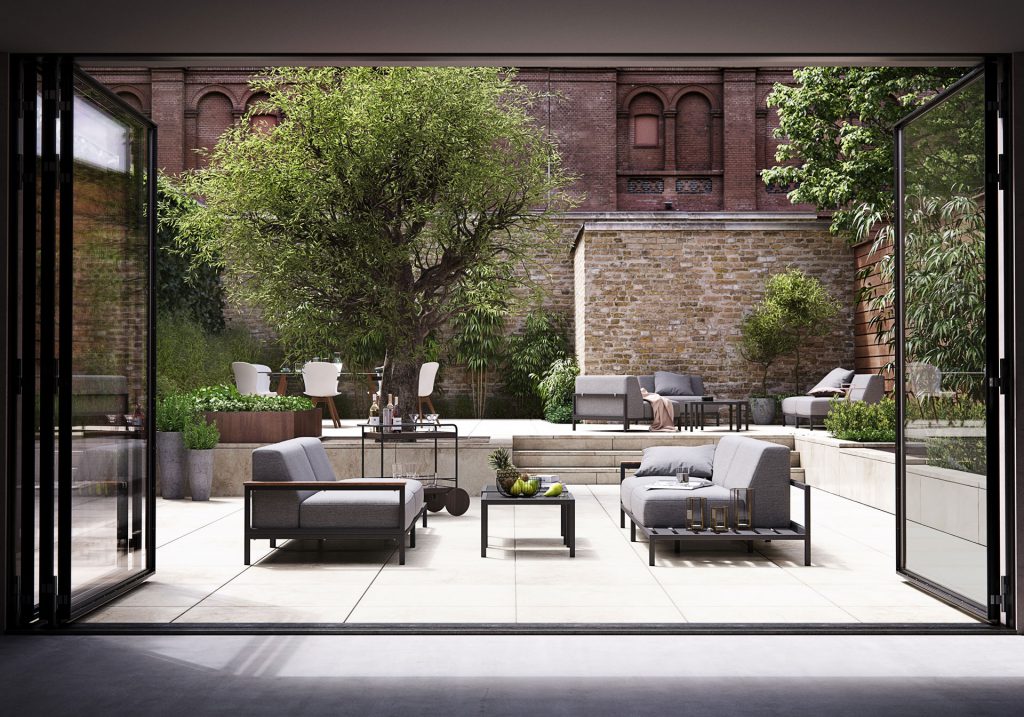 DINING
ADELAIDE WITH WIREFRAME BASE
The Adelaide chair launched in 2014, offering seating comfort, stunning looks and plethora of options. High demand, and the brand's continued desire to keep customers on-trend, fuel well-considered updates. The latest of which brings new elegance to outdoor seating.
The chair by Henrik Pedersen follows the timeless lines of the original design, and is perfect for both indoor and outdoor use. The seat is made from polypropylene, which is both easy to clean and durable. The new wireframe leg design gives the chair a minimal aesthetic. The chair is also stackable, making storage in small spaces, like balconies and modest sheds, easy. Both legs and seat come in a range of on-trend colours. The brand will also sell the new Adelaide through its contract furniture arm, as a design ideal for conference halls, lecture rooms, canteens and more.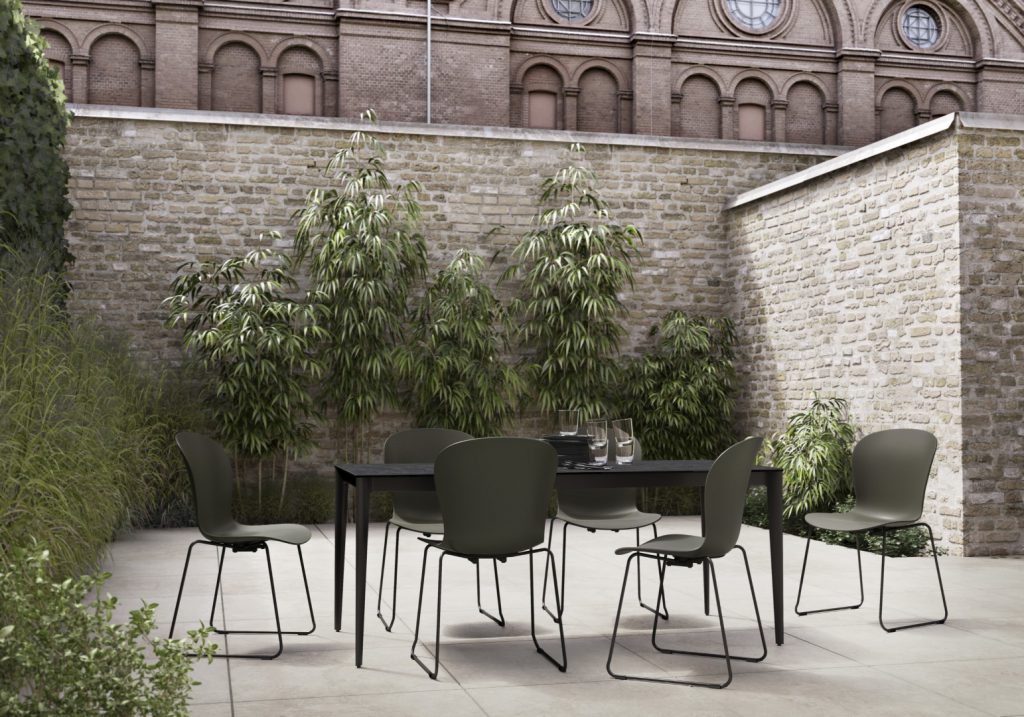 THE NEW TORINO TABLE
The outdoor living trend's drive to fuse the outdoors with the indoors isn't reserved for the garden alone. Customers are reimagining their once seldom used balconies. And this has created a demand for smaller outdoor tables – an appetite BoConcept hopes to satisfy with new Torino, designed by ARDE aka Rene Hougaard.
The table comes in three sizes and mixes sharp, minimal lines with the organic texture of a ceramic table top. The brand's choice of table top ceramic is also used in the building industry as a wall covering. No surprise then to learn that the surface is highly durable: resistant to scratching, staining, chipping, water, weather and heat. Space is optimised on the 80x80cm version with an attractive pedestal base. The two larger versions arrive with sculptural legs. All sizes can be ordered in either powder coated matte white or black.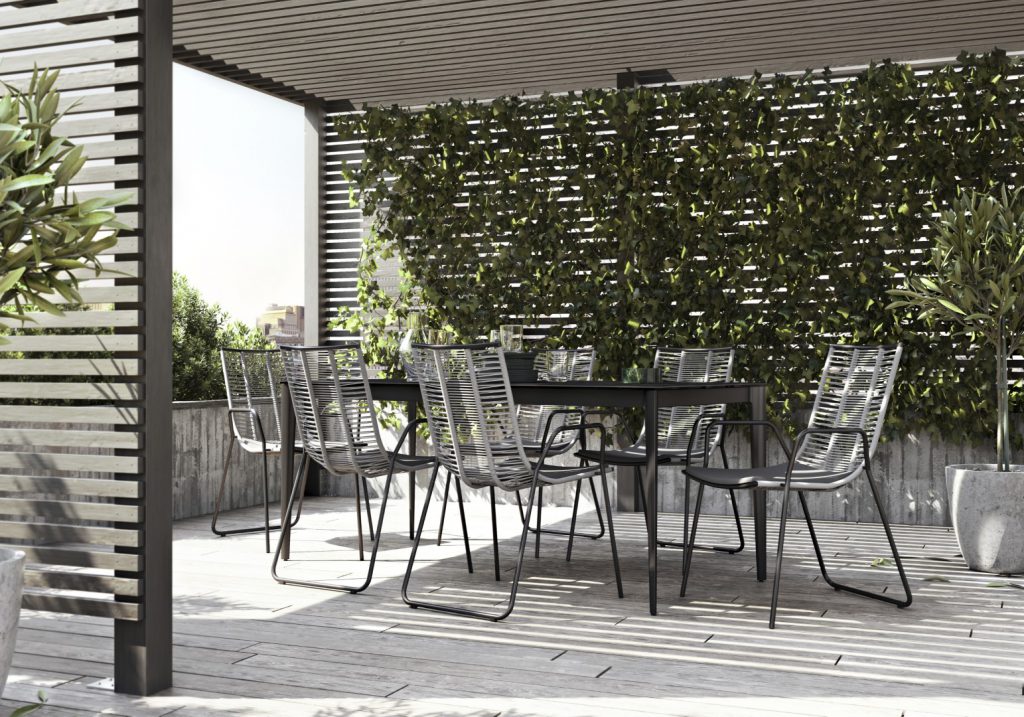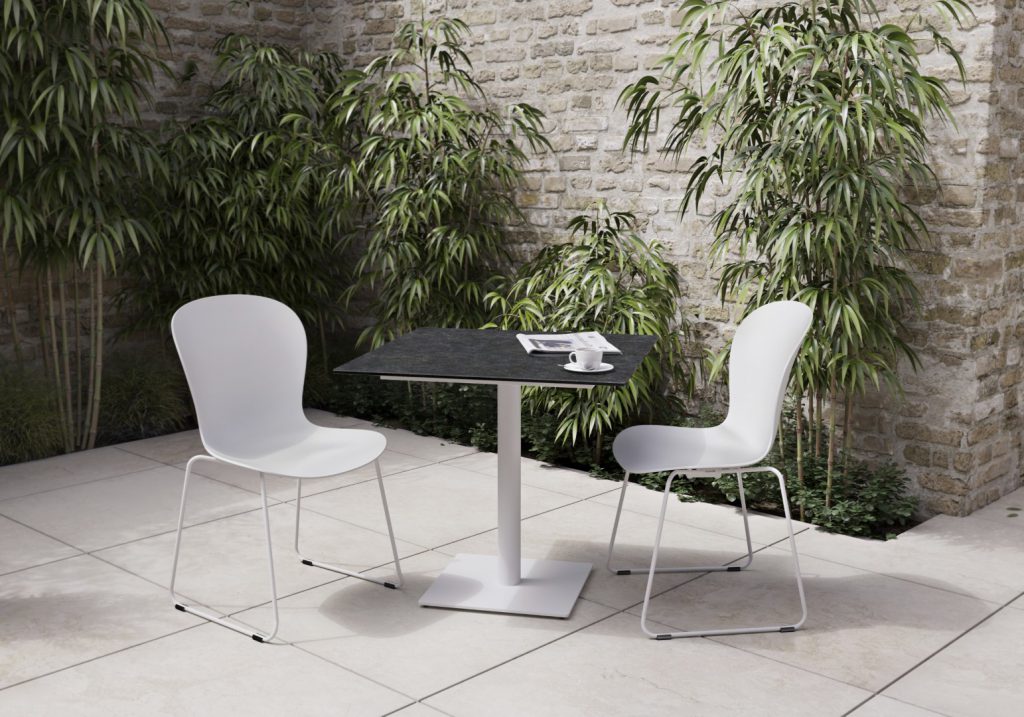 LOUNGING
The outdoor lounge collection mixes luxurious elegance, simplicity and living-room sensibility.
THREE MODULES ON ROME SOFA
The sofa is built around three modules: a 1 seater; a 1 seater corner/end with left- or right-mountable armrest in eucalyptus wood; and a 1 seater open end with incorporated table. All modules can be combined or work as standalone pieces. This design produces a flexible solution that can be scaled up, scaled down and/or reconfigured to fit the customer's changing needs.
On Rome's powder coated aluminium framework, sit high-comfort, voluminous seat and back cushions, covered with high-performance, anti-weather fabric. Back cushions to the framework with minimal Velcro straps, while seat cushions feature anti-slip underside fabric.
Customers can order optional loose cushions, in both light grey and dark grey colourways. All fabrics score 9 out of 10 for UV, rain and colour-fade resistance.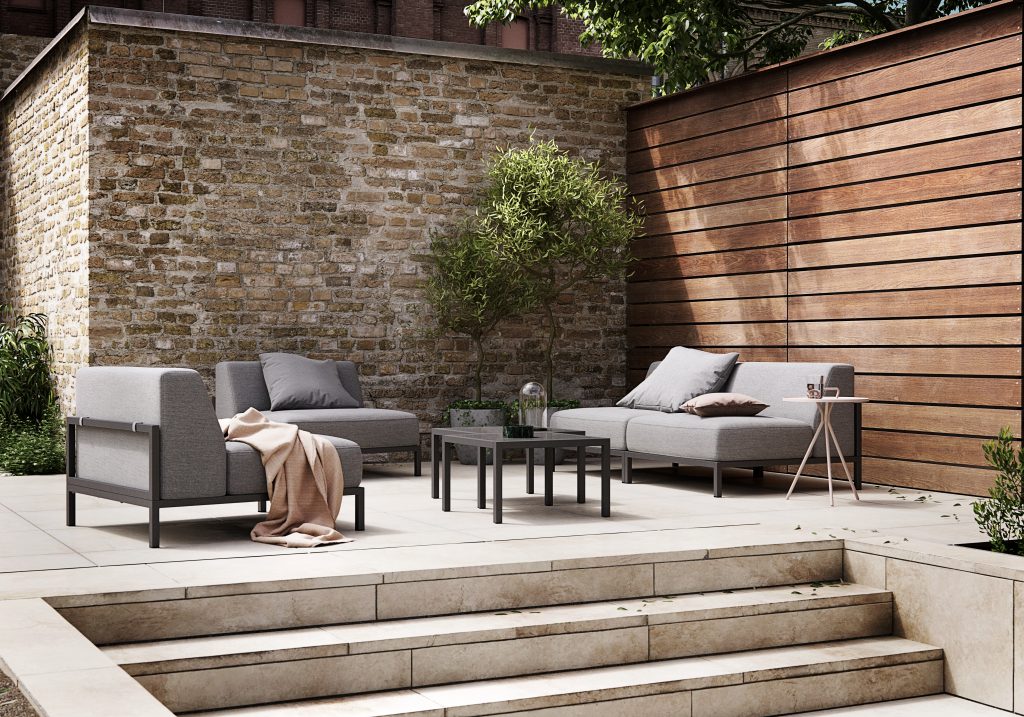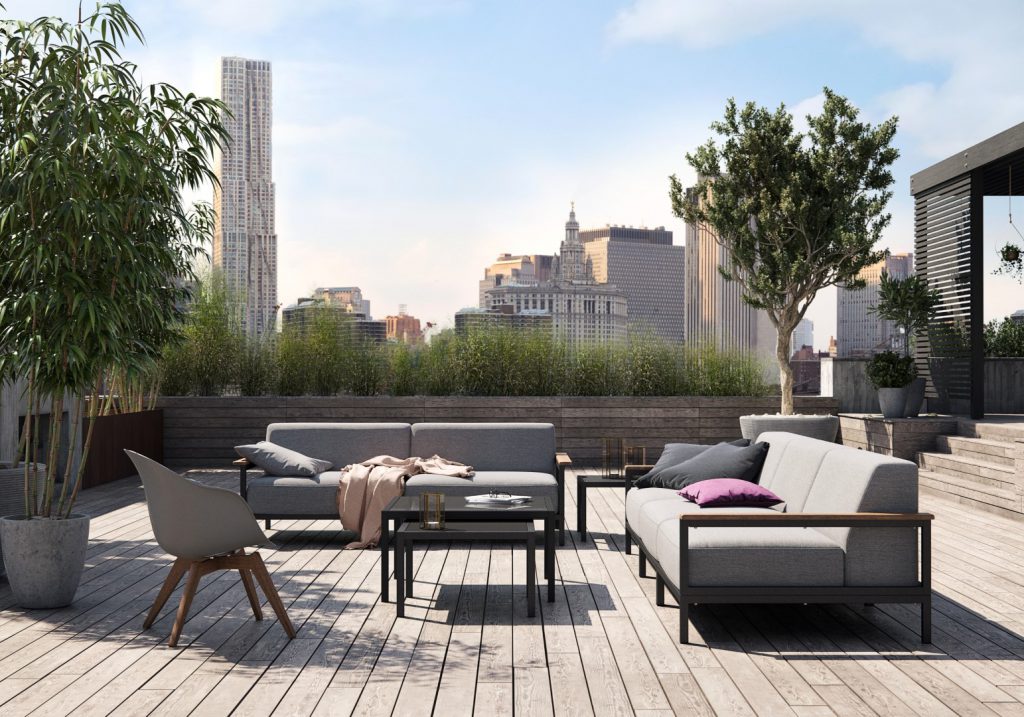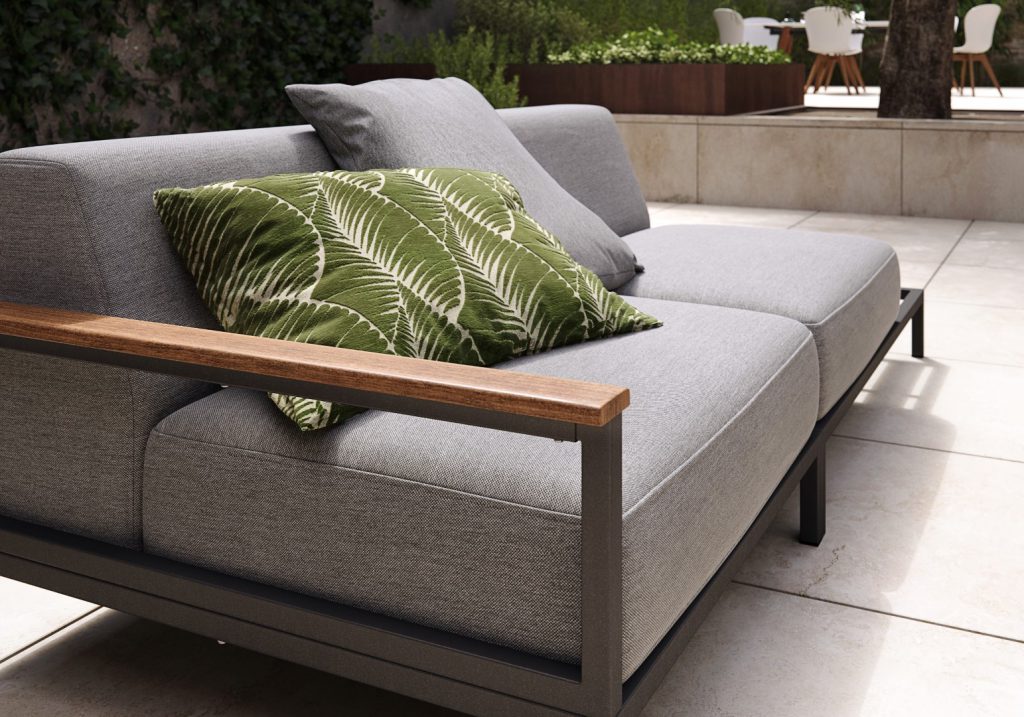 ROME SUNBED
The Rome sunbed comes in matching powder coated aluminium in dimensions developed to perfectly complement the sofa system. The design's generous 90cm width adds a true sense of luxury. Its sleek back is adjustable, and like the sofa, the sunbed's left- or right-mountable armrest adds a tactile and organic detail. Customers also receive cushion covers for additional out-of-season protection.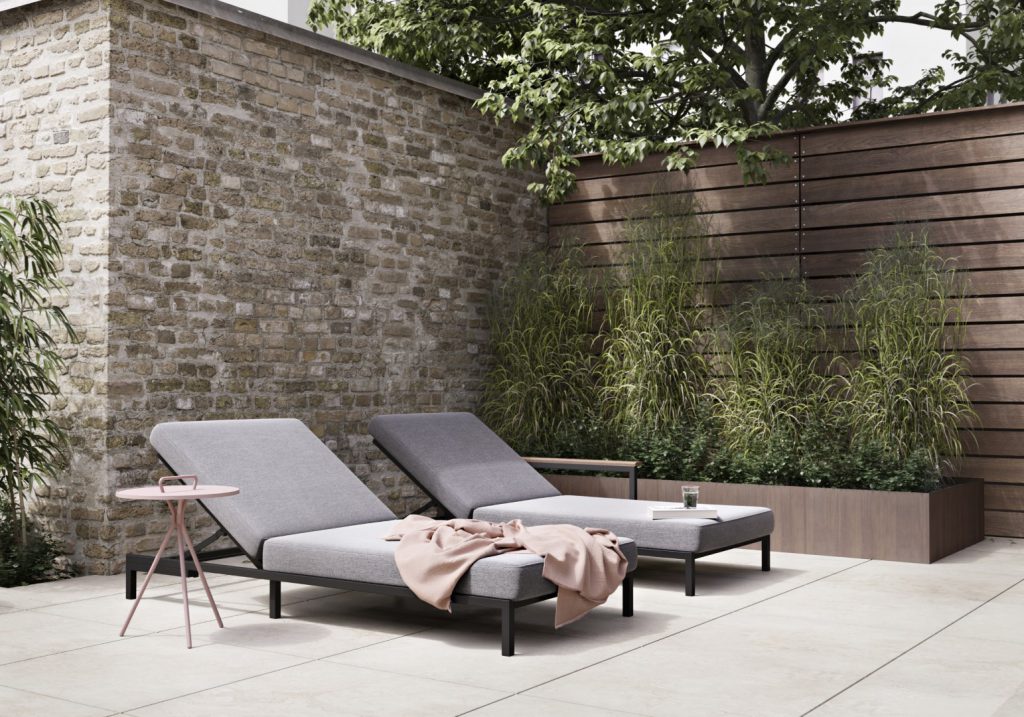 MATCHING COFFEE TABLES
The Rome collection is completed by two coffee tables. The dimensions have been developed to allow a nesting configuration, but each can work as a standalone piece.
For further information, and a free consultation, please visit www.boconcept.com.mt, or visit us at the BoConcept showroom in Triq Tal-Balal, San Gwann, or find us on facebook or Instagram.