Wood is a popular choice of flooring because of its natural warmth. It adds textural interest and adapts to any décor, giving the space it inhabits a timeless look. Par-ky is a multi-layer parquet which combines the warmth and unique design of real wood with the advantages of laminate, which proves there is such thing as having the best of both worlds!
So why should you choose Par-ky veneered flooring?
1. Real wood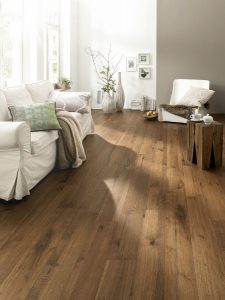 The top layer of Par-ky is real wood from sustainable forests, sliced into very thin flitches, and not an imitation print as with laminate. What you see and what you feel is natural wood. Par-ky floors look like solid parquet because every board has a top layer of thin wood, which is why just like in nature, no two Par-ky floorboards are the same, making each room look unique In addition, since the core of the floorboard is made of an ultra strong high density fibreboard, this makes Par-ky more sustainable since less wood is used, and makes the floor even stronger and more impact resistant.
2. Healthier air quality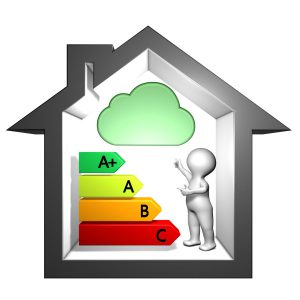 Since the glues used in the production of Par-ky don't contain VOCs (Volatile Organic Compounds) and stains are water-based, our collections of Par-ky flooring have earned a Europe emissions grade ranging from A to A+. This guarantees a much better air quality in rooms where they are installed in comparison to other materials, making it the best choice for parquet flooring in Malta!
3. Extra strong and quiet to walk on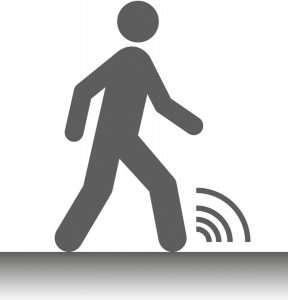 Due to its eight hardened UV cured lacquer layers, Par-ky is an ultra-strong floor and is protected against moisture and dirt; it is also therefore and more impact resistant than solid parquet in fact! The + collections also have a 2mm cork board at the back, making them super silent to walk on.
4. Hygienic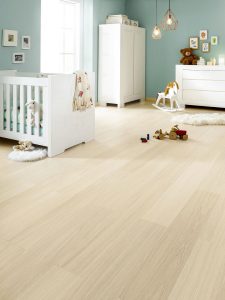 All Par-ky is stained, lacquered, protected from humidity and given an antibacterial protective coating, ensuring your floor remains hygienic and prevents bacteria from taking root.
5. Perfect for underfloor heating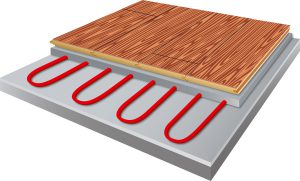 All Par-ky veneered flooring allows heat to radiate faster than other parquet floors, making them perfect to install over radiant heat floor systems. Who doesn't love the feel of warm wood under his feet?
So there you have the best of both worlds! All the practical benefits of laminate and the most beautiful wood nature has created. Whether you are looking to renovate your house or inject character into a room, come over to Brands International and view our lovely selection of the highest quality Par-ky parquet flooring in Malta! We also stock home and garden furniture among many other house-related products!
Be sure to follow us on Facebook and Twitter for updates!