Outdoor spaces shouldn't be neglected; on the contrary, homeowners should aim to seamlessly integrate the outdoors into their home design to create a cohesive overall look. Whether a balcony, yard or large garden, make the most of outdoor living and escape to your own retreat. Our team at Brands International shares some features of the most popular design styles to inspire you when looking for outdoor furniture in Malta to create your very own outdoor retreat.
1. Contemporary Urban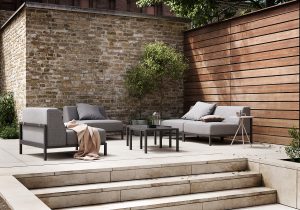 The urban interior style merges contemporary with a subtle industrial and bohemian look. Our range of BoConcept outdoor furniture offers a more polished look that combines the urban style with contemporary features. Our modular Rome Garden sofa system is flexible and can grow or shrink to fit your space with its choice of one, two or multiple modules.
2. Light & Airy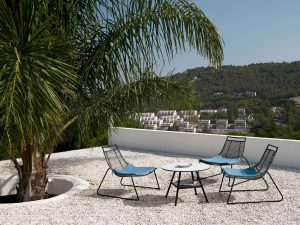 When the heat starts to rise, you may want to create an outdoor space that looks and feels more 'chill' through airy, wiry furniture pieces. BoConcept Malta's Elba range gives a light, sophisticated look to any outdoor retreat! Our Elba Lounge chair, for instance, made of grey wicker – is both comfortable, low maintenance and can be stacked.
3. Chic & on Trend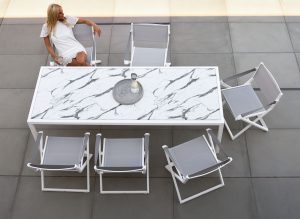 Anything that exudes style and elegance can be referred to as chic. We are proud to support brands such as 10DEKA, which is characterised by its minimal yet innovative design, combined with the high-end white aluminium that lends the space a Greek resort feel. And what's more luxurious than a Carrara marble look? The white table's top mirrors the Carrara marble look with a chic grey pattern. If you're looking to give your outdoor space an ultra-modern kick, 10DEKA is the brand for you.
4. Nordic Style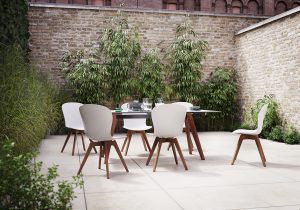 There has been a spike worldwide in this aesthetic's popularity – and for good reason! The Scandinavian look is defined by clean lines and minimalism, with an emphasis on natural materials such as wood. Colour acts as a backdrop for the rest of the design, and shades typically used in the Nordic style are white or muted pastels. The Adelaide range at BoConcept incorporates all these features, lending a clean yet stylish look to any interior or exterior it forms part of.
5. Practical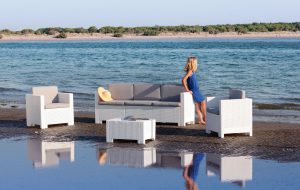 Easy to clean and maintain, what could possibly be more practical than polypropylene? This new material's natural rattan look and design is simple and versatile enough to fit most decors. The careful interlacing and design of the B:rattan line creates furnishing compositions that lends a luxury eco resort look to any outdoor space. Thanks to new technology, polypropylene does not rust, decay or unravel, making cleaning it a breeze as it can just be hosed down! Who said practical must be boring!
Outdoor furniture in Malta requires durable materials, and all our collections – including anything ranging from day beds to lounge tables – are made from materials which can withstand our islands' unique weather conditions. No matter which style you gravitate towards, our interior designers can guide you in choosing and customising your furniture to create the outdoor retreat you deserve.
Contact us for more information and follow us on Facebook for updates!