Are you looking to open a new business or perhaps renovate your commercial venue to make it stand out from the rest? We all know first impressions are the most lasting. Especially in an industry so saturated as the catering industry in Malta, and where customers have come to appreciate good design, one needs to ensure coordinated, eye-catching décor, which not only reflects the quality of the outlet, but is also comfortable, and withstands daily heavy use. Here we bring you some inspiration with different styles to get your creative juices flowing.
1. Colourful or Neutral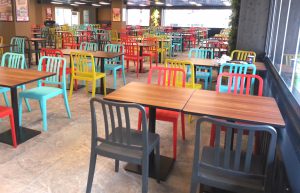 If you're looking to inject life and colour into your space, this can be done through multi-coloured seating. Mix and match to give the space an extra kick!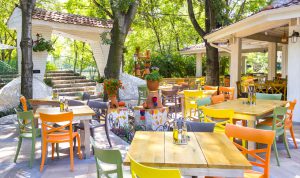 … or stick with a neutral palette for a more sophisticated look. White hues help create an airier feel and visually expand the space, while adding an element of class, romanticism and minimalism. Accessorise with artwork, flowers or foliage to create an interesting and natural contrast.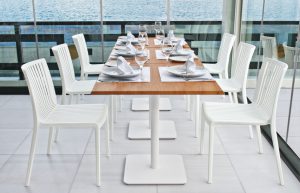 2. Timelessly Elegant or Eye-Catching Trendy
Go for a timeless look in a splash of colour or be bold and make a statement! Our selection of eye-catching designs will create interest and give your establishment a somewhat playful feel through the pieces' unique shapes and features.
  
3. Sleek Modern or Modern Rattan
You can never go wrong with straight, sleek lines in a modern setting. Alternatively, for added texture, one can go for rattan, known to give a laid-back vibe to any home or commercial venue. Our modern rattan look in polypropylene exudes casual style and comfort, can fit into most décors, and most importantly is extremely durable and requires very minimal maintenance.
4. Upscale Resort Style or French Bistro
If it's an upscale look you're going for, adding resort-style tables and dining chairs can really amplify the essence of your outdoor area. Our tip: accent the space by placing a few oversized potted plants.
Another way of adding a touch of class to your establishment is by incorporating the French Bistro look. There's something about French bistros that screams timeless chic, and this can be easily incorporated anywhere with some of our bistro-inspired collections. Brimming with 19th century style French charm, our furniture pieces evoke thoughts and memories of slow meals at an intimate Parisian brasserie.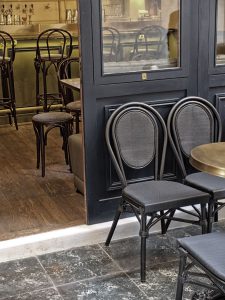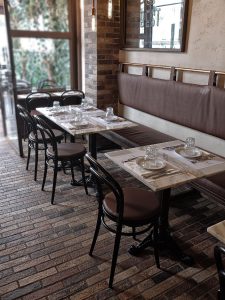 5. Retro Industrial or Modern Rustic
The retro industrial design has deliberately tried to incorporate industrially-inspired features into the object's décor to make it more authentic and aesthetically pleasing. The mix of both styles is very current, and creates a warm, characterful look.
   
6. Stylishly Simple or Opulent Chic
These are 2 styles on the opposing end of the spectrum, but which are currently both very popular. Keep it simple and clean with natural materials such as oak accented with soft, neutral fabrics, or go for a look of grandeur, with rich tones, textures and materials. Nothing creates a look of opulence better than plush, luxurious seating, and materials such as brass, copper or marble.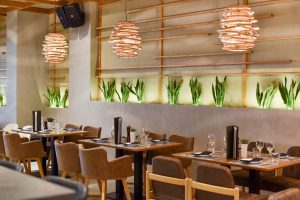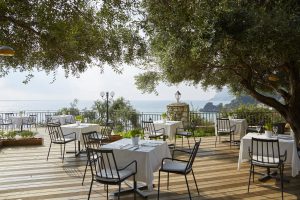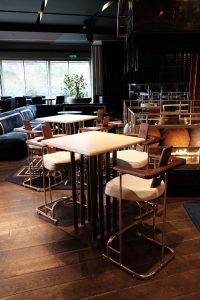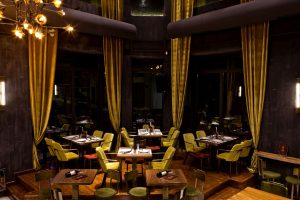 Whatever the style, our contract furniture will stand the test of time and give your commercial venue the unique identity it deserves. All contract tables and chair collections seen above are designed for commercial use and are all certified for heavy daily usage. Contact us here for more information or come over to our showroom in San Gwann and we will be happy to guide you through the best options for your commercial project.
Follow us on Facebook for updates!