You only buy a floor once or twice in your lifetime and having the right floor sets the tone for the rest of your space. We strongly believe that a client who is well informed and armed with real knowledge is key when it comes to making an important purchase, such as a floor. Our sales consultants ask questions and guide each prospective client thoroughly prior to making a purchase, to ensure that the right decision is being made and that he/she is aware of what they are paying for when it comes to the specifications of the floor, the quality, certifications and guarantees that it comes with. In this blog post, we share some short FAQs about parquet flooring.
What is parquet?
Parquet is a wide-ranging term, and lot of people still tend to use this generic term for any type of floor which has a wooden look, even if it is not wooden, such as a laminate floor. True, laminate floors have come a long way, with very realistic interpretations of wooden looks. But a real parquet floor refers to a floor that has a real wooden surface, both if it is multi-layer (also known as engineered) or a solid wooden floor.

What is an engineered plank made of?
Multi-layer or engineered parquet is composed of 3 or more layers of wood affixed to one another at right angles. The top layer is made of hard wood (e.g., oak) with a thickness of at least 2.5 mm. The layers below are also made of wood products but then of pine or wood sheeting (e.g., plywood, pressed wood fibre (HDF).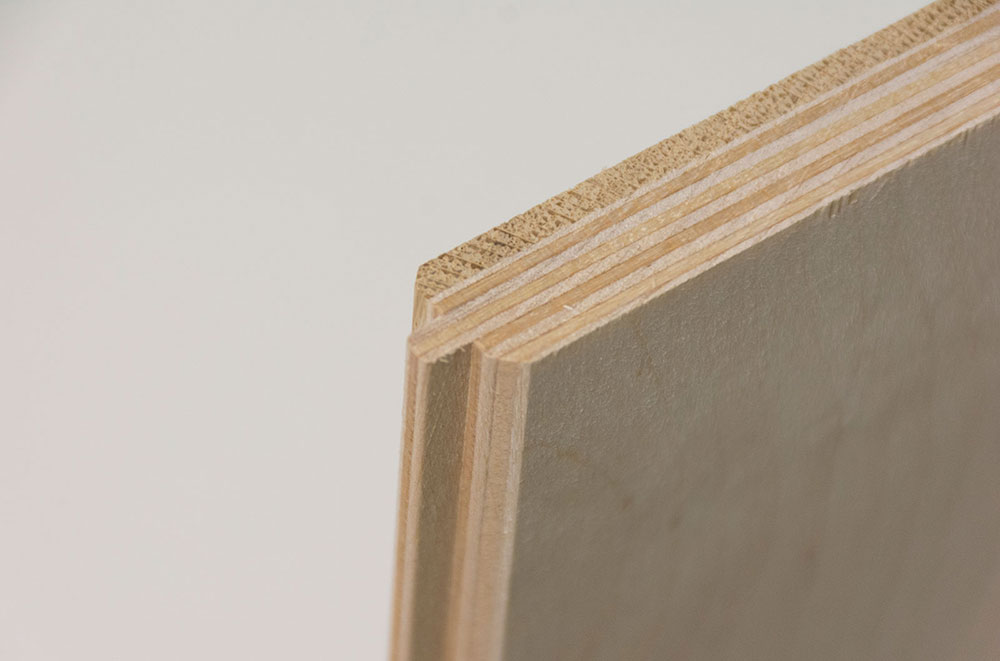 What are the benefits of an engineered floor?
Engineered floors are more stable than solid wooden floors due to the fact that they are multi-layered and have only a top layer of real wood – therefore they more resistant to changes in temperature and humidity, than a solid wooden floor. As a result it can be installed almost anywhere, including moisture-prone such as kitchens, bathrooms and basements.
They also have a more natural authentic look when compared to laminate for example, due to a top layer of real wood. Moreover, our collections are available in many species, grades, colours and finishes, so one is sure to find the perfect fit for his/her space.
Engineered floors are also extremely durable and easy to clean and maintain. They are hygienic floors and therefore ideal for babies and children's rooms.
How strong and durable is an engineered floor?
As explained above, an engineered floor is more stable than a solid floor because of its multi layers and only a top layer of real wood, so there is not as much natural movement and expansions as a solid floor.  As a result, our engineered floors are also extremely impact-resistant, thanks to their ultra-strong HDF Core (High-Density Fibreboard). The HDF is combined with a wood top layer and then finished with 8 durable layers of UV cured lacquer. This also means that the wood is more protected against dirt and moisture.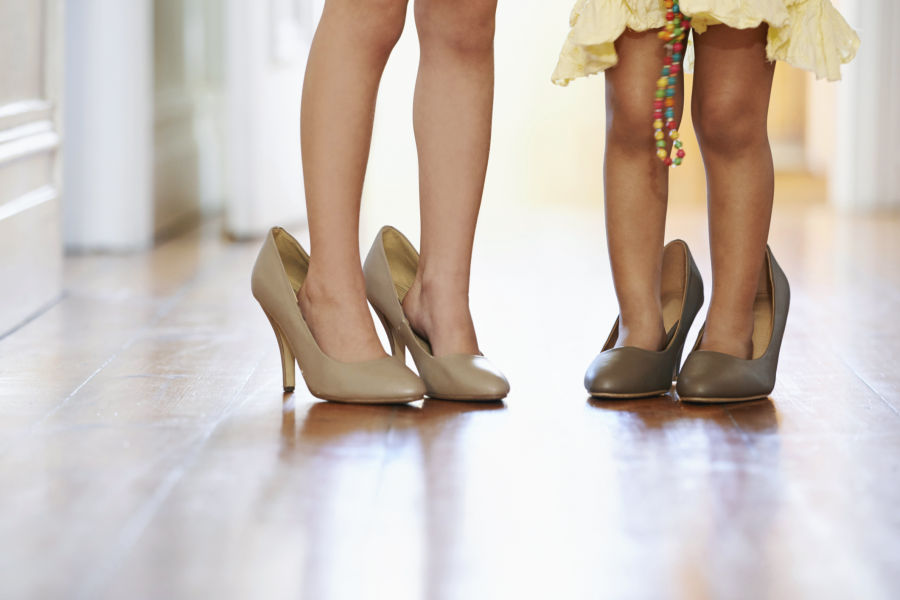 Can engineered wood be used with underfloor heating?
Yes it can! Because engineered wood is more stable and expands/contracts less than a solid wooden floor, it is perfect to be used with underfloor heating.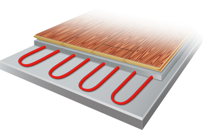 Is an engineered floor quieter than another floor type?
The + collections of our Par-ky floors have a 2 mm layer of integrated cork on the back. This makes them quiet to walk on, just like a solid, glued down wooden floor.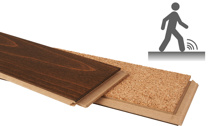 How hygienic is an engineered floor?
We supply a specific engineered floor brand in which all bevels are stained, lacquered and protected from humidity thanks to an Aqua Sealing Complete system. The V-groove is also given an "Ultrafresh" antibacterial protective coating. This ensures that bacteria cannot take root there. So your floor remains not only clean, but also hygienic. To clean, you can simply vacuum the floor, and mop it with a little bit of water and some soap suitable for parquet floors, if your floor is an oiled parquet. If it is a lacquered parquet, mopping with water is enough.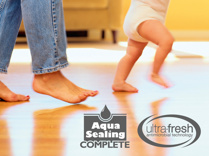 Is an engineered floor environmentally friendly?
Our suppliers of engineered floors optimise the use of this raw material by slicing it into very thin flitches instead of using thick lumber boards where most of the wood is underutilized. In addition, all their wood comes from sustainable forests.
Also, the quality of the air is better in rooms with one of our engineered floors. Only water-based stains are used with our floors, as well as glues without VOCs (Volatile Organic Compounds) and lacquer with a minimum of solvants. The HDF layer (High-Density Fibreboard) which is used in the core of our boards is of the highest quality only. This allows our floors to earn an A emissions grade in Europe.
How do I know I'm getting a quality product?
All our floors are sourced from reliable, highly experienced European suppliers and are internationally certified and guaranteed, with specific gradings for residential use as well as commercial use. We don't choose our collections just because they happen to be in fashion or cutting corners on quality just to be called the cheapest around. We decide based on experience and product knowledge. We carefully select our suppliers, who source sustainable materials and carry out full analysis reports before they put a product in our market. We also deliberately take the time to source products that are suitable for the Maltese market and are also fully certified and backed by strong guarantees. This information is available to every client prior to making a purchase.