With so many different trends and brand offerings, we are inundated with a myriad of options when it comes to furnishing and styling our spaces. Nowadays people are more in tune with international trends and they want to experience more; they are curious about the world we live in, and they want to reflect this cosmopolitan mindset in their everyday private space they call home. The dining area, being the social hub of the home, is probably where homeowners seek to reflect this the most, and therefore there is more room for personalisation. Hence, it pays to spend time considering what you are buying carefully. Here we highlight some crucial points to consider in order to gain optimal quality and great value for money in the long term.
Dining Style – current but timeless
Although BoConcept's 2019 collection centers around two internationally-dominant styles – Metropolitan, inspired by industrial materials, city loft apartments and upscale hotel rooms; and Scandinavian, inspired by Nordic nature and design craftsmanship, both styles are timeless because of the collections' focus on flawless and minimalist design, which could be coordinated to fit into many different decors.
However, style is not enough. And that is why BoConcept sets itself apart through a strong focus on functionality, customisation, quality, innovation, attention to detail and design across all its collection.
 
Functionality
Always think of what you need your dining table to do for you. Do you entertain regularly? Extendable or fixed dining tables come in various sizes and in round or rectangular shapes. Should you opt for an extendable table, it pays to have a flawless design mechanism for a smooth movement, otherwise it can be frustrating every time you extend the table. If your space is on the smaller side but still need maximum dining space, consider clever, multi-functional tables that are designed specifically for smaller spaces and focus on adaptability. The Billund table's sides flip down against a wall for an intimate meal for 2, or open up to seat 4. The Rubi table, unfolds from a coffee table to a full size dining table seating 6 people.
Materials
Dining furniture comes in a vast choice of materials – glass, veneers, laminates and ceramics in various finishes, but it is wise to opt for the material that resounds mostly to your needs. Look for durable materials on the whole dining table – extension mechanisms, the legs and the top. They make the dining table look better, but also work better for its purpose, and it will last longer too.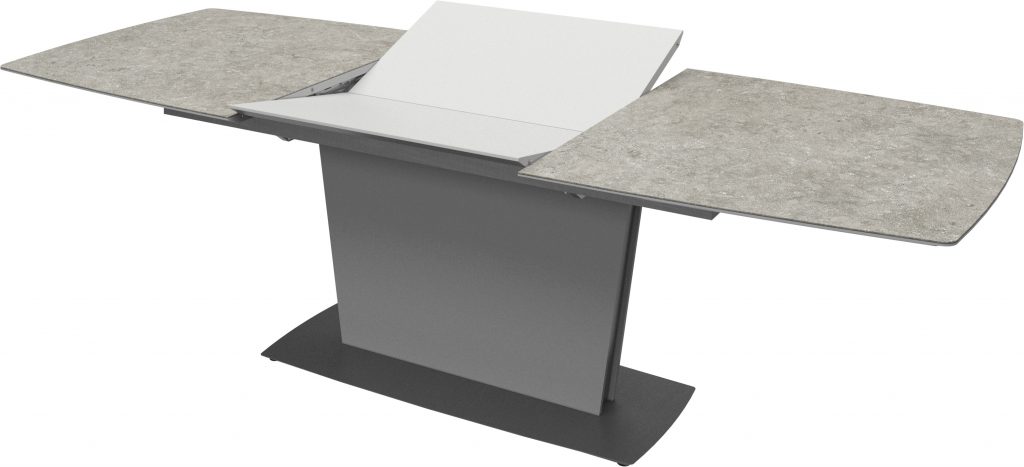 Customisation options
BoConcept has always been on the forefront when it comes to offering vast customisation options on its full collection, with one of the largest fabric selections on the market, which can be used on the dining chairs, armchairs or sofas. Over 80% of the full collection can be adapted for size, colour, material or components.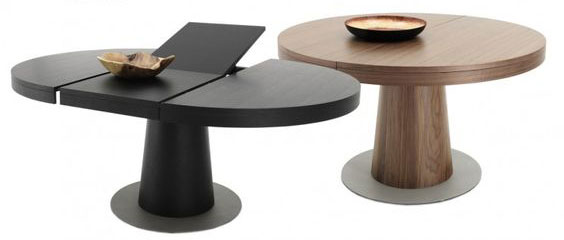 Quality and innovation
Quality items have a story to tell – do not be afraid to ask the sales consultant about the origins and production methods of the items they are selling. Over 98% of BoConcept's wooden furniture is manufactured in Denmark, and a cosmopolitan value chain of international experts ensures quality throughout. Veneers are hand selected in Canada, and innovative design ensures that a product stands out from the rest. The Florence chair, for example is a product of design innovation, made from a sculpted veneer seat, which was thought impossible to achieve at design stage. The ceramic tops on the coffee and dining tables are virtually scratch-proof and heat resistant up to 200 degrees Celsius. When buying a design item, do not only look at the physical design; it also pays to look out for more subtle details.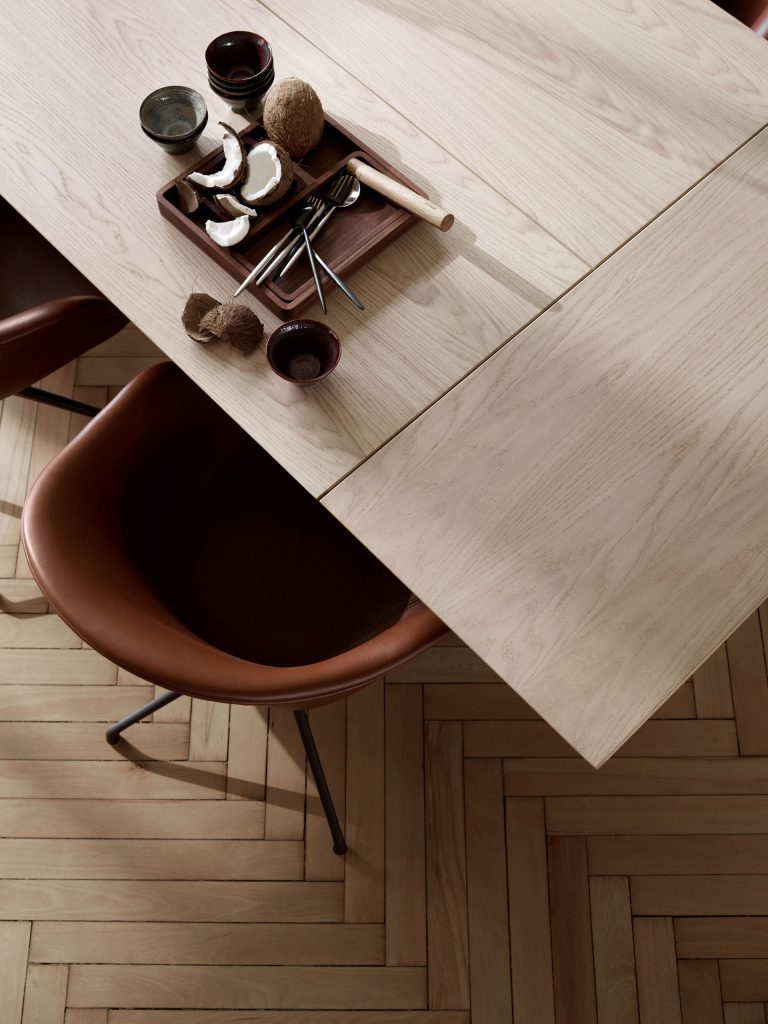 Attention to detail
If you want your dining space to stand out, consider items with features that show a certain attention to detail. This not only proves the authenticity of the item, but also enhances its value. The best-selling Adelaide chair now also comes with a stitched insert in the fabric of your choice or a quilted upholstered seat. The striking conical base of the new Madrid dining and coffee table is made by hand – it is first cast in concrete and once cured, the inevitable cracks are repaired. It is then dried, sanded and painted, a process that takes a staggering 6 weeks. But when it arrives in your room, you know you have a unique, authentic modern piece.
For more dining room inspiration and full product details, please visit boconcept.com.mt, or the showroom in Triq tal-Balal, San Gwann, Malta.