Let's face it: there's nothing like that feeling of lazing about in the sun without a care in the world. And right about now, it's the perfect time to prep your outdoor area for all-summer enjoyment! As a trusted supplier of furniture in Malta, we at Brands International bring you a few outdoor furnishing solutions so you can enjoy every minute of summer safely.
 1. Deck your terrace or poolside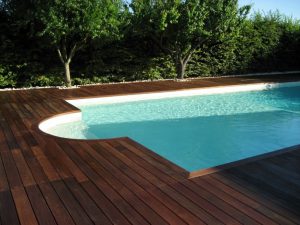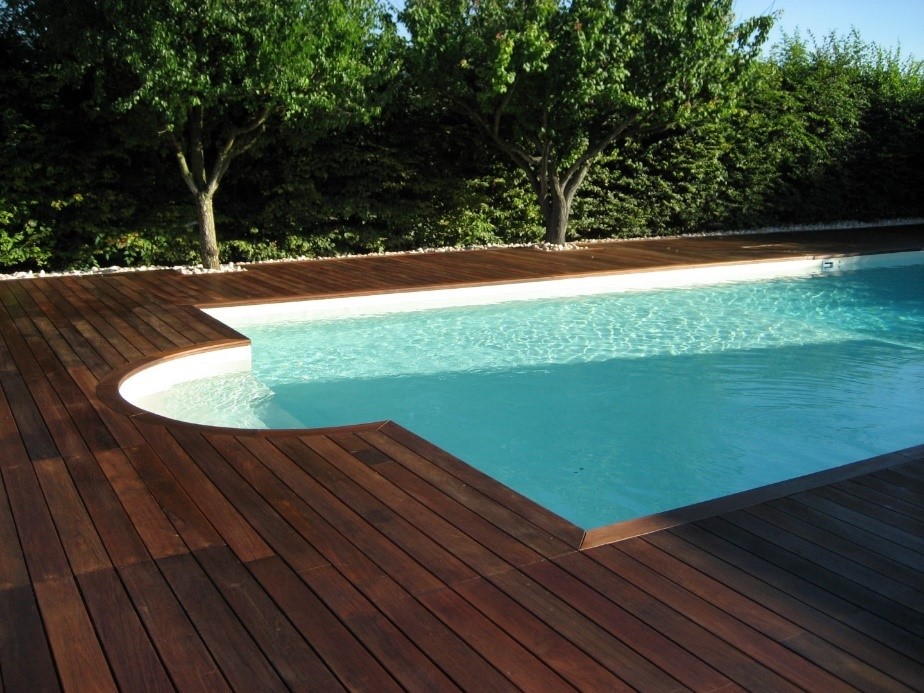 There's no denying that decking instantly makes an outdoor area look warm and inviting, and nothing beats the feel of wood under the feet. Whether you are stepping out of the pool, or sectioning off an outdoor dining area, decking provides a safe, non-slip surface that is also easy to clean and maintain. If you also have the luxury of an outdoor jacuzzi or hot tub, this can be finished off with decking strips to complete your outdoors seamlessly. Here's the lowdown on the different types of decking available:
Treated Timber Decking: This is carried out using real wood varieties, such as Ipe, teak, Garapa. Not only are they the most authentic of materials, but they also significantly increase the value of a property; they do however need regular maintenance.
Composite Decking: perfect for those seeking a decking solution which needs less maintenance. With various natural colours and finishes available, it's really no wonder how this type of decking has gained popularity because of its easy upkeep, and close-to-natural-look.
Deck tiles: if you prefer the look of tiles over decking planks, or you want the flexibility of changing the pattern of your decking, deck tiles are perfect as they can be easily switched around.
2. Create cosy seating nooks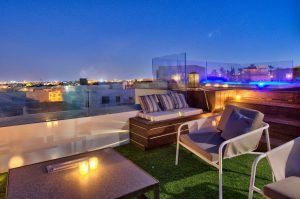 Make the most of your seating area and add extra spaces. Decking strips can be used on a customised seating structure and finished off with outdoor upholstered cushions.
3. Shade yourself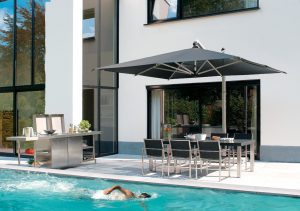 Various shading structures are available depending on the type and size of the area you wish to shade:
Umbrellas are great if you have smaller areas to cover, such as a lounging area by the pool, and if you need something portable. There are many options, sizes and systems available, including twin, triple or even bigger configurations.
Treated timber structures would be made to measure for your space, and finished off with UV protected shading material; ideal for sheltering a larger dining area.
Shading for car ports, covers/enclosures could be used to cover for utilities such as gas cylinders, bins or car ports.
4. Lounge in style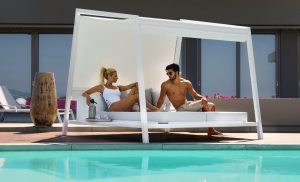 There's nothing more relaxing than enjoying a book by the pool whilst soaking up the sun on a sunlounger. Make sure you choose a quality structure that stands the test of time, and ideally one that is made of a powder coated aluminium frame and a UV-protected fabric that is also water-repellent, oil repellent, fadeproof and stain and mildew resistant. If you have more space, why not splurge on a fabulous daybed and invite your friends over for a day in the sun?
Whether you're looking to completely renovate or spruce up your outdoor area, Brands International should be your go-to furniture store in Malta. At consultation stage, we discuss technicalities and offer a complimentary site visit to ensure the best tailor-made solution for all your needs.
We even offer maintenance and repair services for decking and timber outdoor structures; all our outdoor structures and shading solutions are suitable for residential as well as contract use. To find out more about how we can provide you with some of the best outdoor furniture Malta has to offer, contact us today.
Be sure to follow us on Facebook for more updates.