2018 is turning out to be quite the year for Malta, thanks to Valletta being appointed the European Capital of Culture. Locals and tourists alike have been invited to increase their knowledge and soak in the cultural richness of our beautiful and unique capital city; which is being achieved through a series of communal events, gatherings and exhibitions.
One of the most successful projects of V18 was the restoration of the famous Triton Fountain, which was originally completed in May 1959. Famed for its striking sculptural concept, whose water-carrying figures symbolise Malta's connection to the sea, it is the first thing that welcomes visitors as they approach the gate leading to the city.
Renowned for our design aesthetic, we at Brands International Malta are proud to have been entrusted with the street furniture for part of the Tritoni restoration project, commissioned by the Grand Harbour Regeneration Corporation.
From Design to Installation
As thorough and efficient service providers of both indoor and outdoor furniture in Malta, works for the Triton restoration project from our end took 18 weeks, and were completed a week ahead of Valletta taking its position as European Capital of Culture 2018. The works entailed:
1. Bins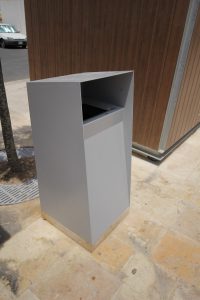 Made of galvanized steel. Galvanization provides a tough coating which is abrasion-resistant, prevents rusting and looks good for years.
2. Railings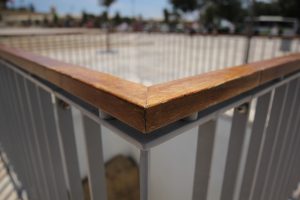 The rails were of galvanized steel, while the handrail is Iroko; a hardwood sometimes referred to as African Teak.
3. Glass Pits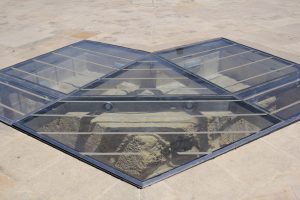 The 32mm thick laminated glass, framed by aluminium, provide a contemporary look against the surrounding natural stone floors and the gorgeous Valletta backdrop.
4. Tree gratings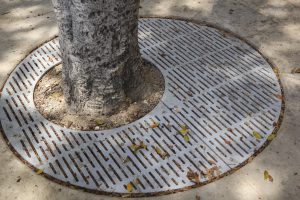 The newly-renovated space incorporates trees whose gratings were CNC cut, galvanized and painted by our team of professionals.
5. Horse shelters
Galvanised steel was again the chosen material for the structures of the shelters, which are to be covered with Iroko panels. These are to be finalised and installed imminently.
Other than being part of the restoration of Valletta's most important landmark, we at Brands International take pride in supporting only top-quality brands and materials, offering among the best indoor and outdoor furniture Malta has to offer.
Be sure to follow us on Facebook for more of these updates.